Elegant Glass Verandas with an Overhang
With a style of their own, extra front shelter yet still having internal drainage.
Adding shelter to the front our Glass Verandas with glazed front overhang give a little extra protection… a lot of added style.
The benefits of an Overhang
Glass Verandas with Added Protection
Adding an exclusive, designer touch, our glass verandas with an overhang offer a uniquely stylish finish to your roof at the front.
Not just a design statement, an overhang can prove an option when designing your installation to work well with the house or garden plan; such as keeping your veranda leg posts neatly inline to a wall, yet still allowing its roof to reach further outward.
You can design your verandas legs to sit within a deck or patio, while extending your rain shelter comfortably beyond. Options are wide ranging, benefits worth considering, and we can design this roof style for Glass Rooms too.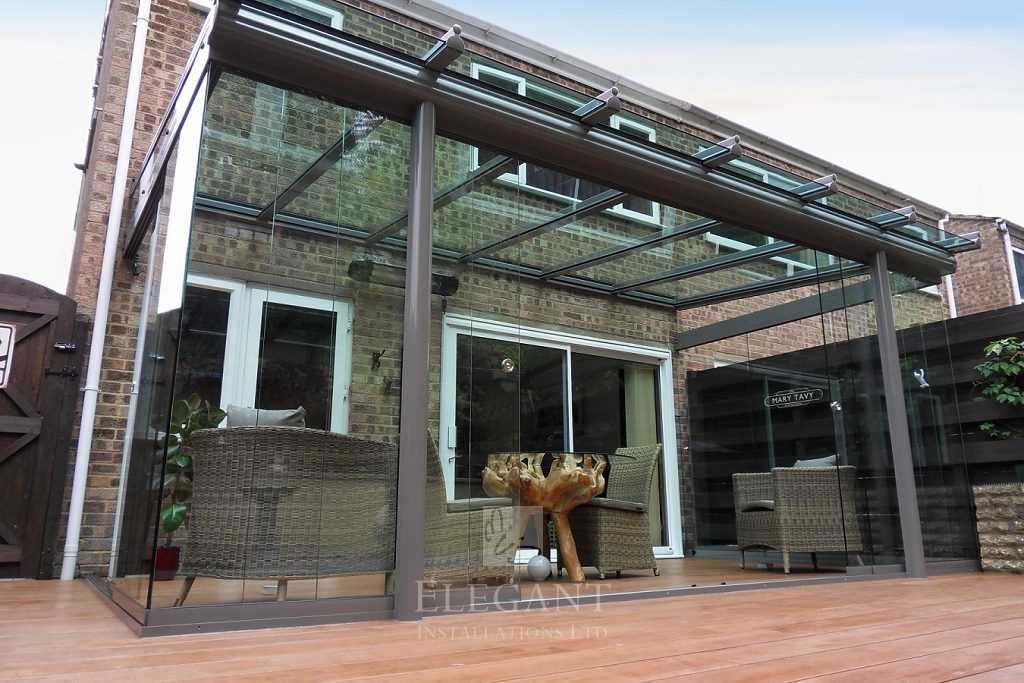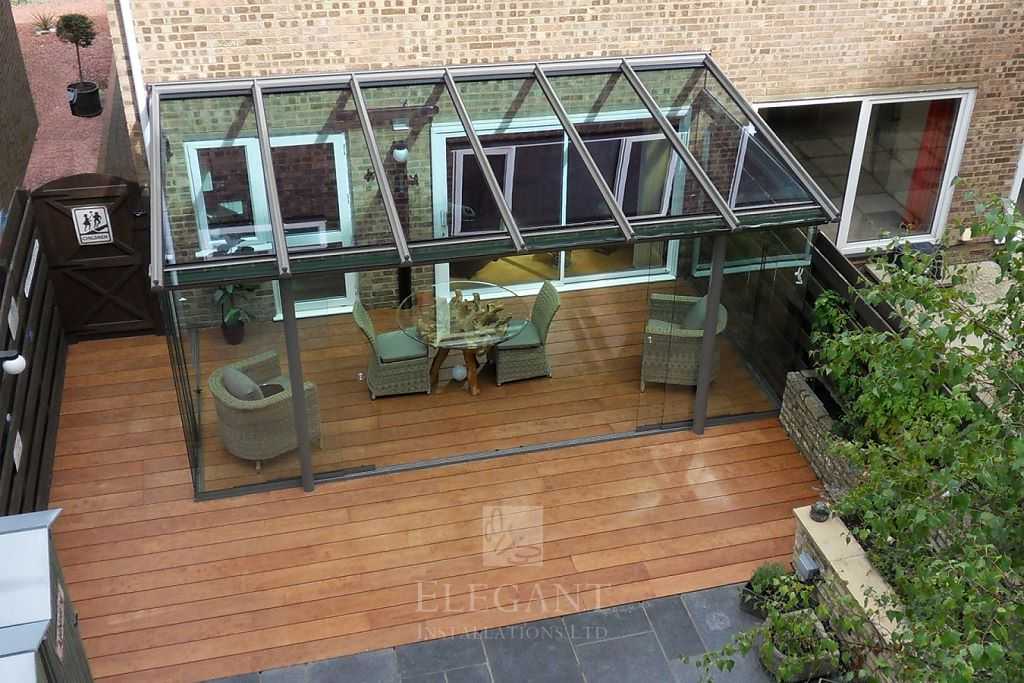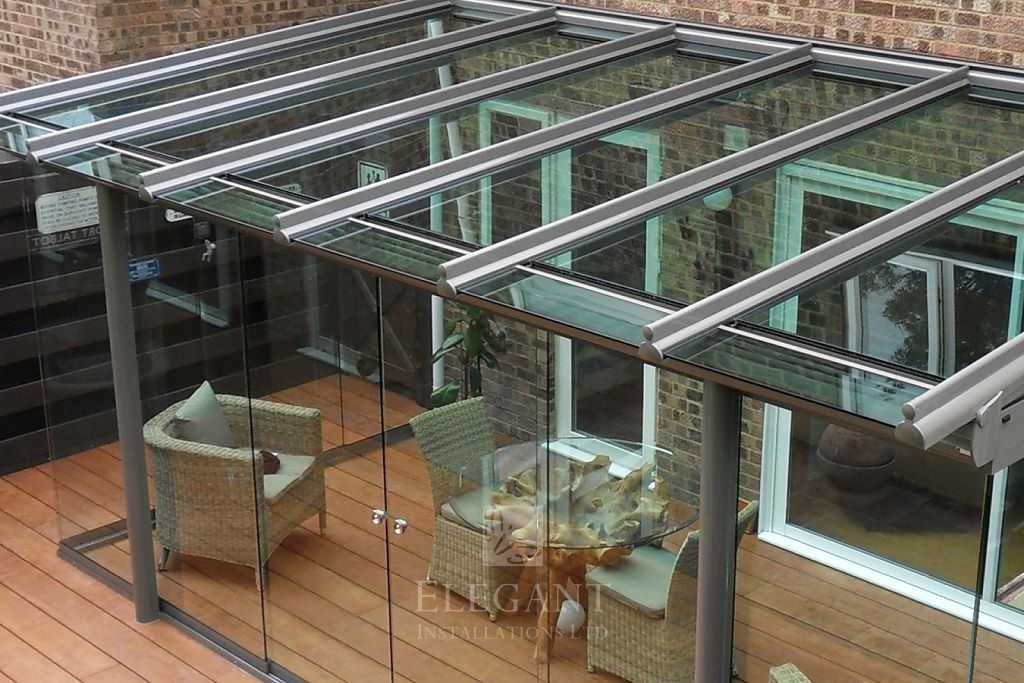 Elegant Glass Rooms with Overhang Roof
Shelter Above Front Doors
Our Glass Rooms with Front Overhang add extra flair to design while extending protection above the front doors.
A front overhang can help your glass room to connect even more with your surroundings, often not needing to close the front doors during rain.
What About The Rainwater?
Cleverly Hidden Drainage
Elegant verandas with an overhang still cleverly collect and dispose of rain (all hidden from view) using a secret water trough within the front support, and using down-pipes concealed inside the veranda leg posts.
Only when viewed from above, this glass roof can be seen to have a divide before the overhang, a gap above the front support collecting the majority of rainwater. Viewed from below the glazing appears utterly continuous. For more information on the internal drainage design see our Features.
CREATE YOUR PERFECT ENVIRONMENT
Testimonials
Recent Client Reviews
We are absolutely thrilled with how the veranda and the deck turned out. Lee and Paul did an amazing job, please tell them this. Your customer service is excellent and in no small part to yourself and Andrew. I would happily recommend your company to anyone.
J Latham / Surrey
We are really pleased with our new veranda and most impressed with way in which the 'chaps' went about the job of installing it. Certainly a great team, going about their work in an efficient and cheerful manner. Many thanks.
F Tarrant / Oxfordshire