Custom Colour Options
150 Possible Frame Colours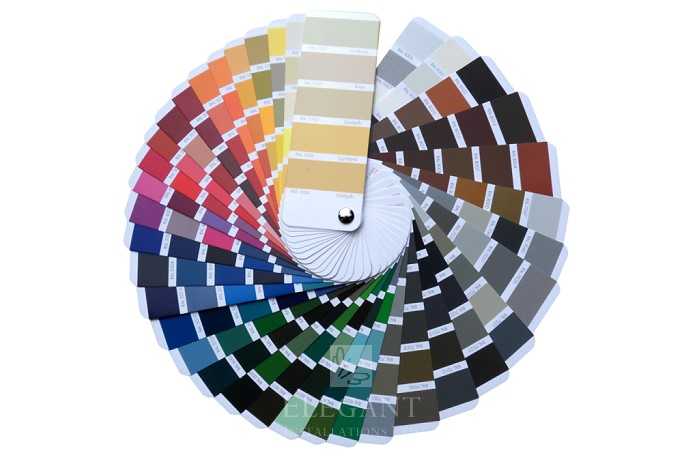 Add a touch of individuality with our extensive choice of veranda and glass room frame colours available. We offer 50 standard paint colours, plus an extended choice where design requires. Elegant Glass Verandas and Glass Rooms undergo a complex powder coating process which guarantees the hardest wearing paint finish – highly resistant to fading, scratching or chipping, to keep their good looks over a long life.
Clear or Tinted Glass
Coloured Veranda Glazing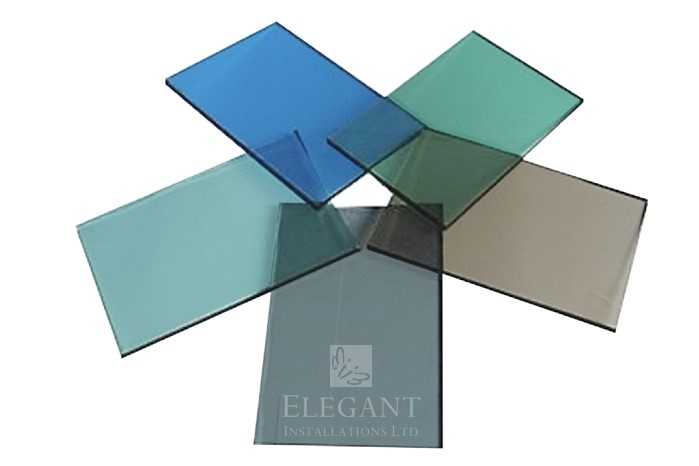 Combining beauty and functionality, our verandas with tinted glass can soften bright light, increase UV protection and cool the summer sun. Stylish statements can be achieved matching grey-black glazing with gunmetal grey frames. Whether your preference is for a natural clean light from our clear glass, or for a colour washed light from our tinted glazing, Elegant Glass Verandas have you covered.
Glass Veranda Shapes
Choice of Configurations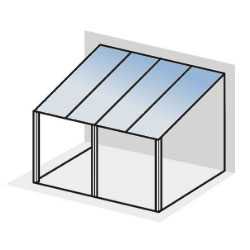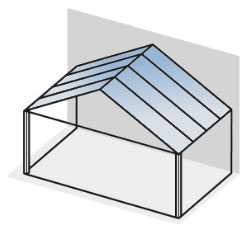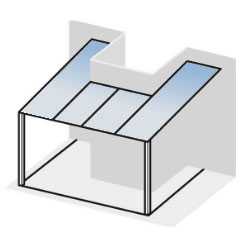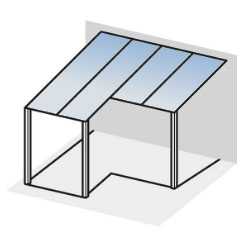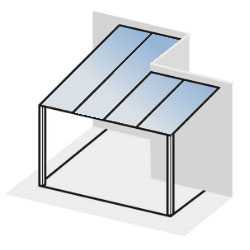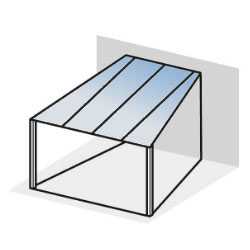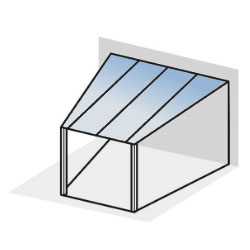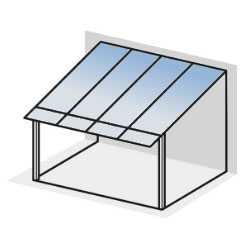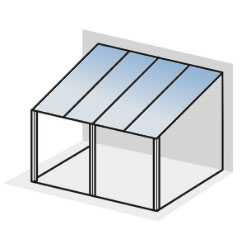 Ensuring the perfect design, our Glass Verandas and Glass Rooms can be tailored to a variety of shapes including trapezoid forms, for tapering walls, and even free-standing verandas for installation away from the house. With Elegant you can relax and watch your outdoor room take shape!
Elegant Slimline Design
Slender Profile Dimensions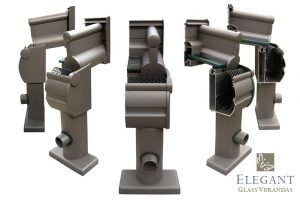 Styled to look good on modern and traditional architecture, our popular Glasdach model of glass veranda features minimally slimline components, yet achieves maximum wind loading and snow-loading strength. Aesthetically simple, yet elegant – something not always easy to accomplish.
RedDot Design Award
Product Design Prize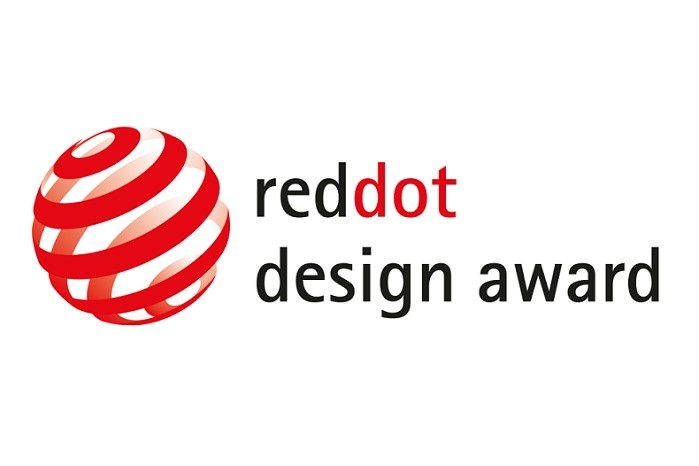 The Red Dot Award is a product design and innovation prize bestowed by the Design Zentrum Nordrhein Westfalen in Germany. We are proud to offer RedDot awarded products including our glass rooms, the design of our under glass awning blinds and our vertical screens.
Integral Rainwater System
Cleverly Hidden Drainage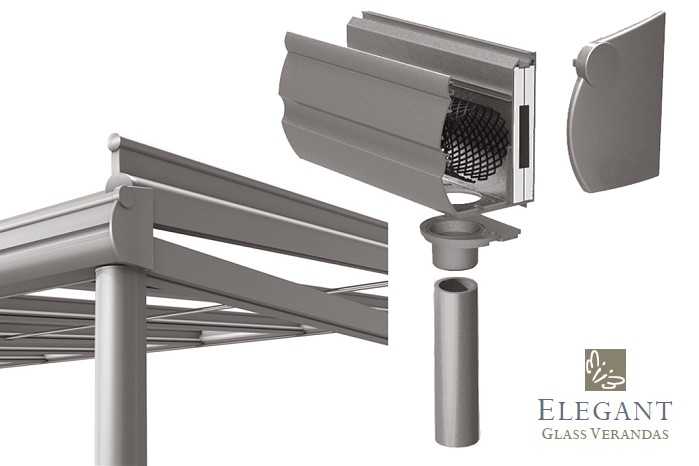 All Elegant verandas and glass rooms include integrated rain drainage hidden inside the framework. The front support is designed to deal with the weight of the glass roof while leaving space for a secret rain collection trough. Pipes concealed inside the legs take the rainwater down to ground.
Glass End-Wall Options
Veranda Or Glass Room Sides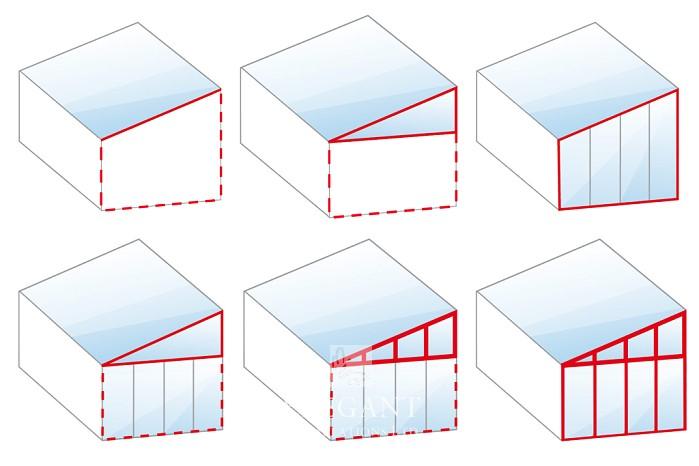 Choose from fully open (open verandas), or to include a fixed glass triangulation, or our frameless fixed-glass wall, frameless triangulation with glass doors below, or fully framed side glazing with vertical mullions (vertical transoms within the triangle) and mullions within a fixed glass wall below.
Frameless Side Glazing
Giving A Clear View Through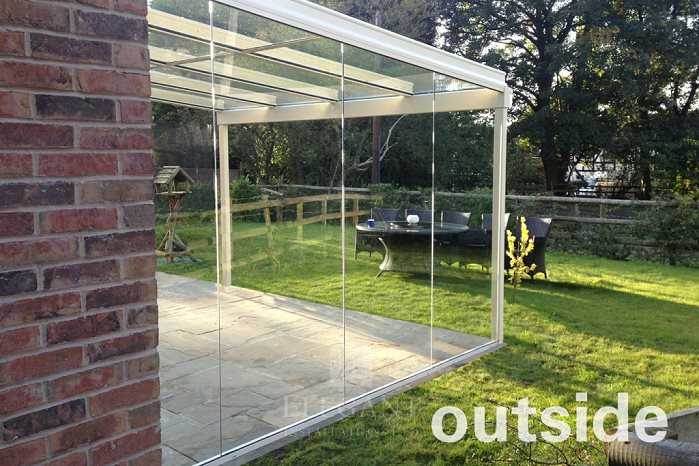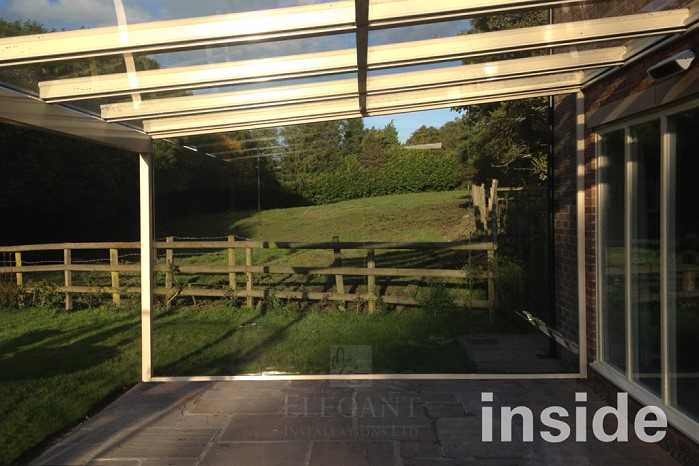 Frameless fixed glass walls are an option for our glass rooms. They can also be included within our glass verandas to block a breeze from the side. Elegant Frameless Glass Curtain Walls offer protection from rain and wind while maintaining a completely clear view of your garden.
Frameless Glass Doors
Glass Room Slide-Away Doors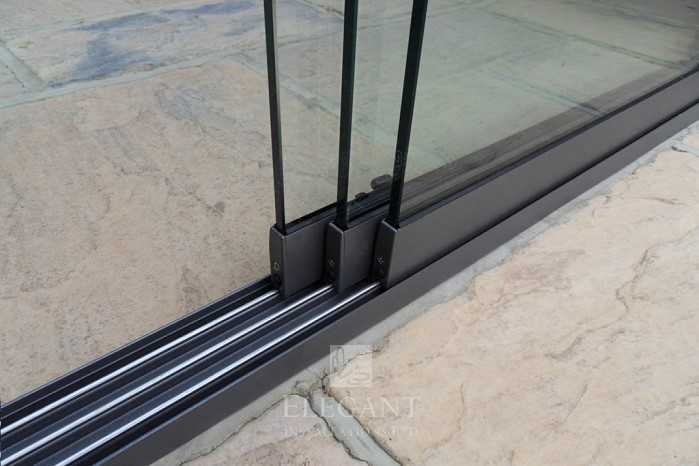 Enjoy all of the advantages of our frameless clear-view glass sides, but on premium engineered roller-tracks allowing them to slide wide open. These doors effortlessly glide away to transform your Elegant Glass Room into an open glass veranda – leaving you free to wander.
Vertical Screens
Side Screens & Privacy Screens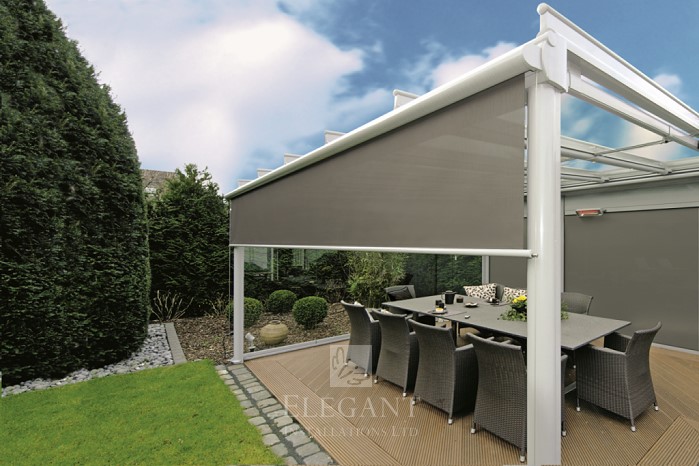 Side Screens can block the breeze, add privacy from neighbours and also increase microclimate inside your glass veranda during the evenings. When added to our glass rooms, these vertical screens can block heat from summer sun and offer welcome shade from nuisance bright light.
Under Glass Sun Blind
Verandas With Sun Awnings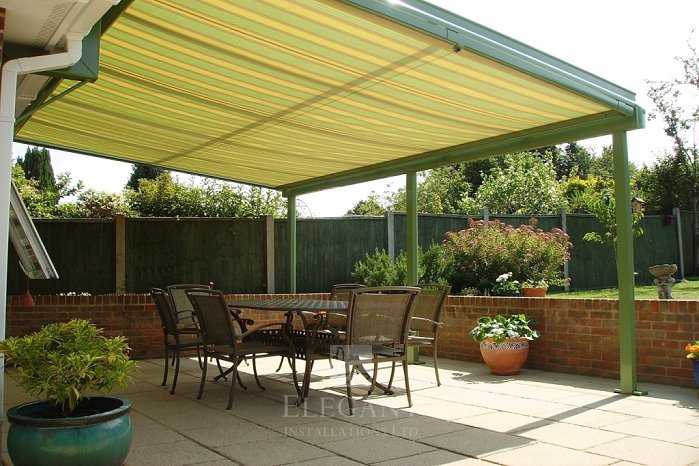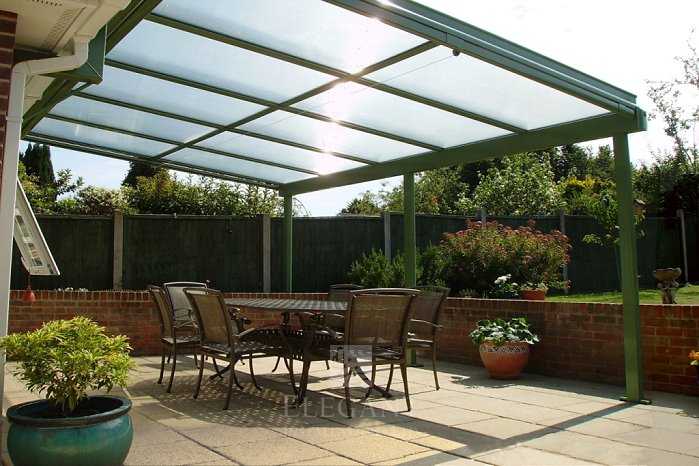 Housed under your glass verandas roof, the built in sun shade can remain clean and pristine, protected from weathering, debris, bird droppings or pooling rainwater. Choose from 150 advanced-technology fabrics, in collections of subtle plain-shades or vibrant patterned colours.
Veranda Heating
Infra-Red Quartz Heaters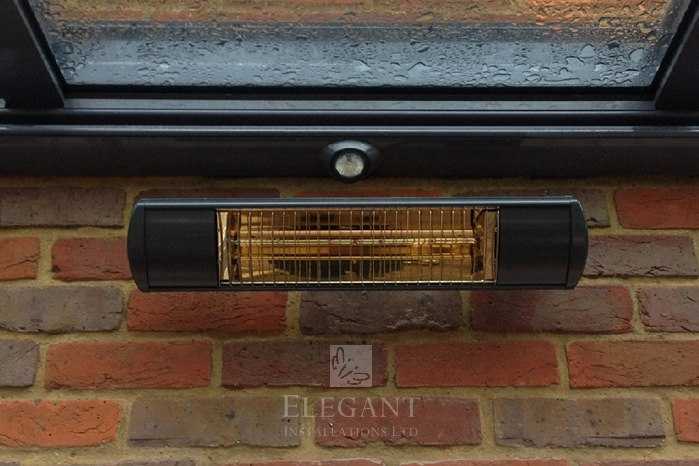 Taking the chill from cooler times, Elegant Glass Verandas and Glass Rooms can be equipped with our environmentally friendly quartz heaters, colour coded to your verandas framework and operated via remote control. Sit in comfort after the sun goes down enjoying your veranda late into the evenings.
Integrated Spotlights
Verandas or Rooms with Lights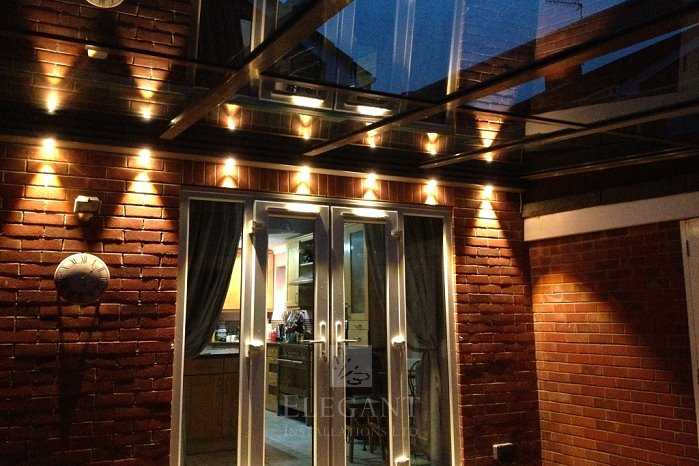 Our integrated LED spotlights span the full width of the glass roof to illuminate your entire glass veranda or glass room with an ambient glowing light. Creating an inviting space after dark, our verandas with spotlights extend pleasure making those outdoor evenings feel even more special.
Pipe Through Glass
Verandas Around Wall Pipes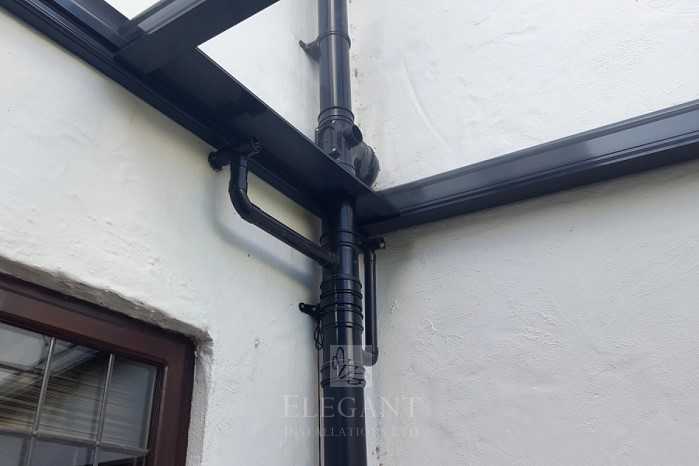 At Elegant we can design your glass veranda to accommodate existing rainwater drain pipes and other immovable pipes using our colour-coded pipe-through roof panel. As a further option we can CAD design a hole to be cut within the verandas roof glass allowing a pipe to pass through.
Bespoke Roof Sculpting
Glass Verandas Hand in Glove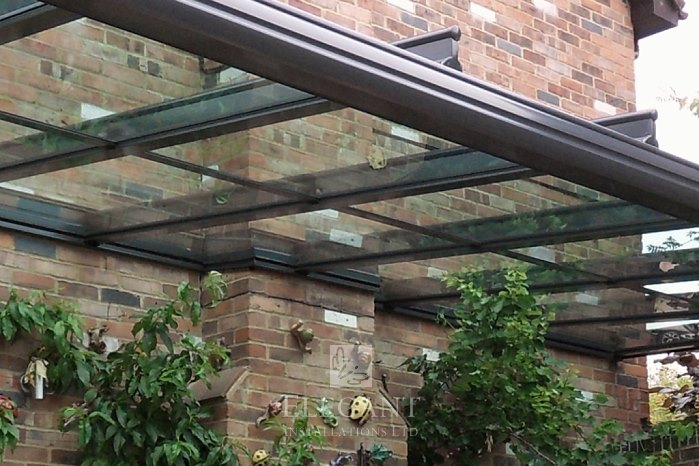 Our talented team are well experienced at handling obstacles and special situations. Elegant Glass Verandas and Glass Rooms can be tailor shaped around chimneys, stepped walls and other architectural features. At Elegant we pride ourselves on precision fitting where others cut corners.
Glass Roof Vents
Added Ventilation for Rooms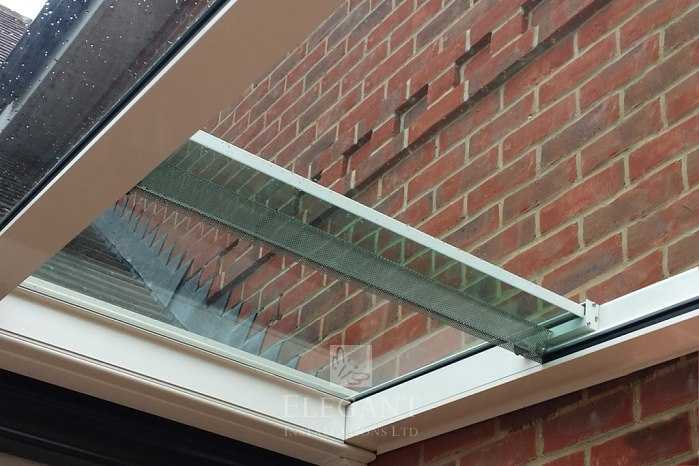 The Elegant glass roof vent ensures a constantly positive climate and reliable ventilation. The simple clear-glass design creates a seamless fit to Elegant Glass Rooms retaining the transparency of the roof and clean lines. An optional insect guard can also be included within the opening.
Elegant Remote Control
Enjoy at the touch of a button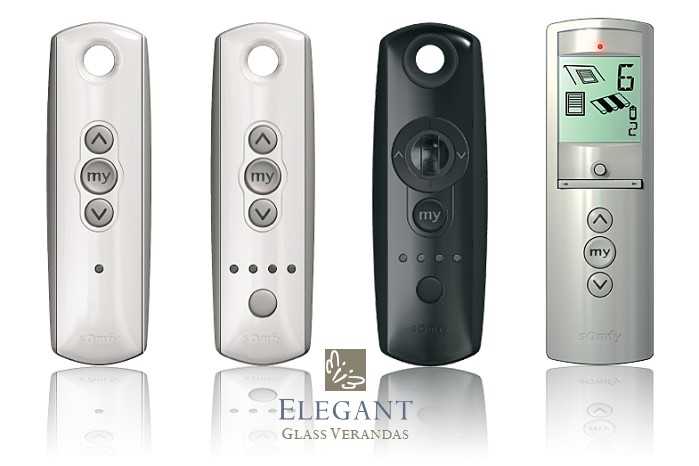 Control your glass verandas spotlights, heater or vertical screens from one remote control. Open your verandas roof blind effortlessly, and adjust its shade from the comfort of your patio chair! Our radio technology is omnidirectional and operates within a range of 65 feet, even through walls.
Special Custom Brackets
Installation Despite Obstacles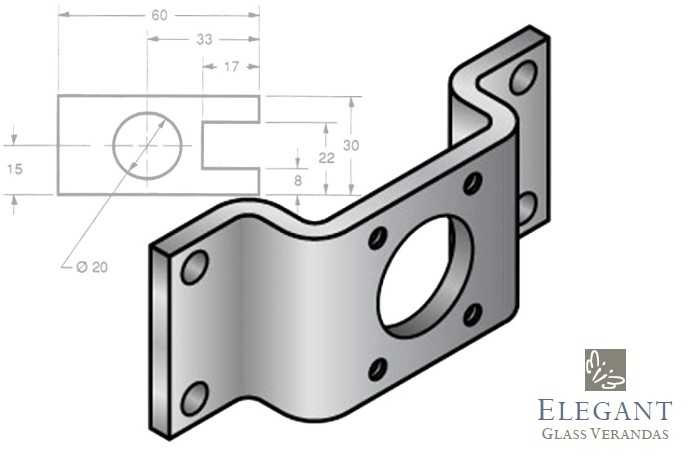 Even where clients have thought their house not suitable our custom engineered brackets enable installation virtually anywhere. An upgrade to mere gallows brackets, our strong steel support frames will take the verandas glass roof weight and also handle snow loads.
CREATE YOUR PERFECT ENVIRONMENT
Request tailored advice assessing your options with an estimate…
Testimonials
Recent Client Reviews