Traditional Glass Verandas
Fashioned in a traditional style, featuring bollard leg posts & optional Victorian ornate castings.
With quintessentially Edwardian or Victorian charm, traditional verandas provide outdoor living with a period architectural touch.
Elegant Traditional Verandas
Styled with Timeless Appeal
Ornately designed, with bygone features, traditional verandas lend a tastefully eclectic look delightfully provocative of the past. A veranda just perfect for period properties – or for the traditional minded wishing to create "that look".
With attractively understated design, fashioned with corner-contoured leg profiles, bollard bases, and options of antique gallows brackets enhancing a Victorian appearance, these traditional verandas create a unique addition to a property – allowing you to enjoy outdoor living, weather protected, all year round.
Handmade in Britain these quality verandas are engineered from high-grade, powder coated, extruded aluminium, from which we custom create your traditional veranda, made-to-measure, to fit any size of terrace beautifully. Formed of aluminium, well coated in a hard-wearing oven baked paint finish, your Victorian glass veranda won't rust or degrade – it will never need painting, remaining virtually maintenance free.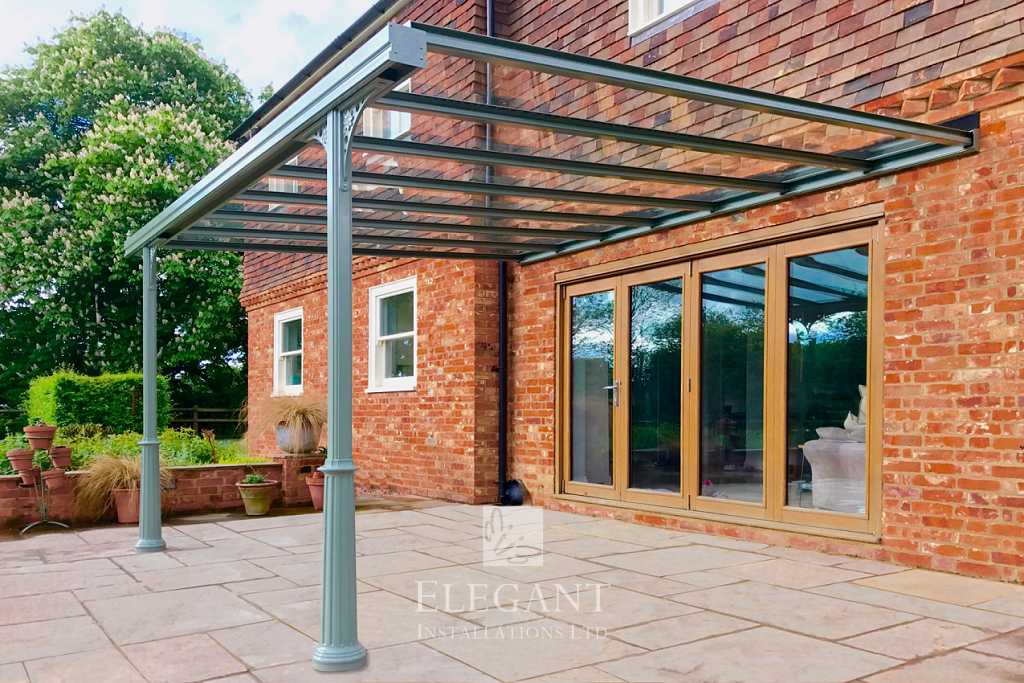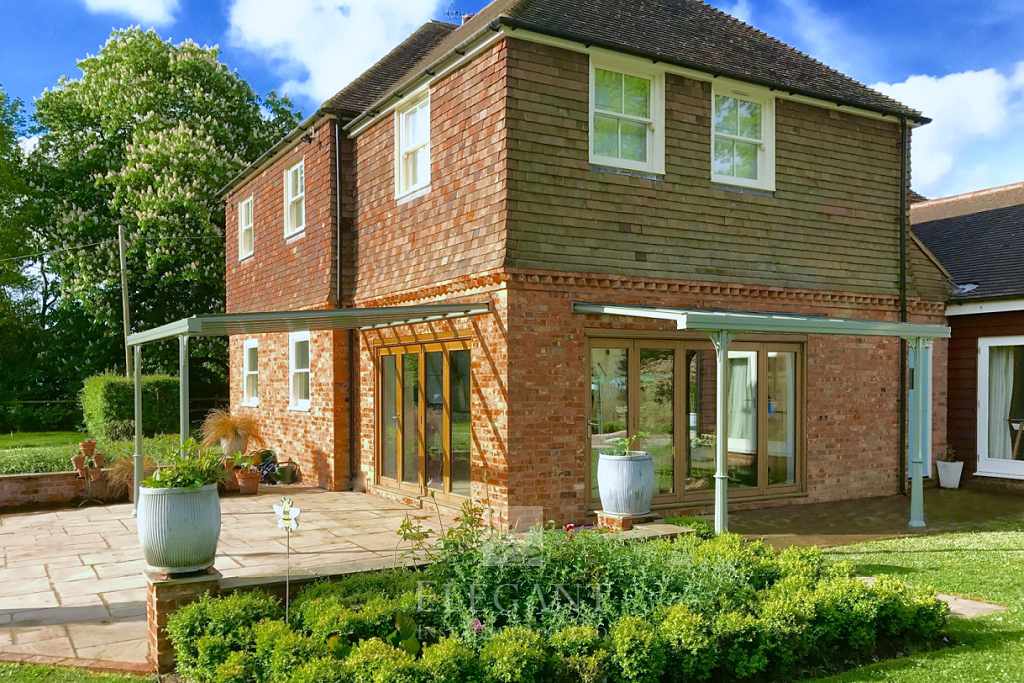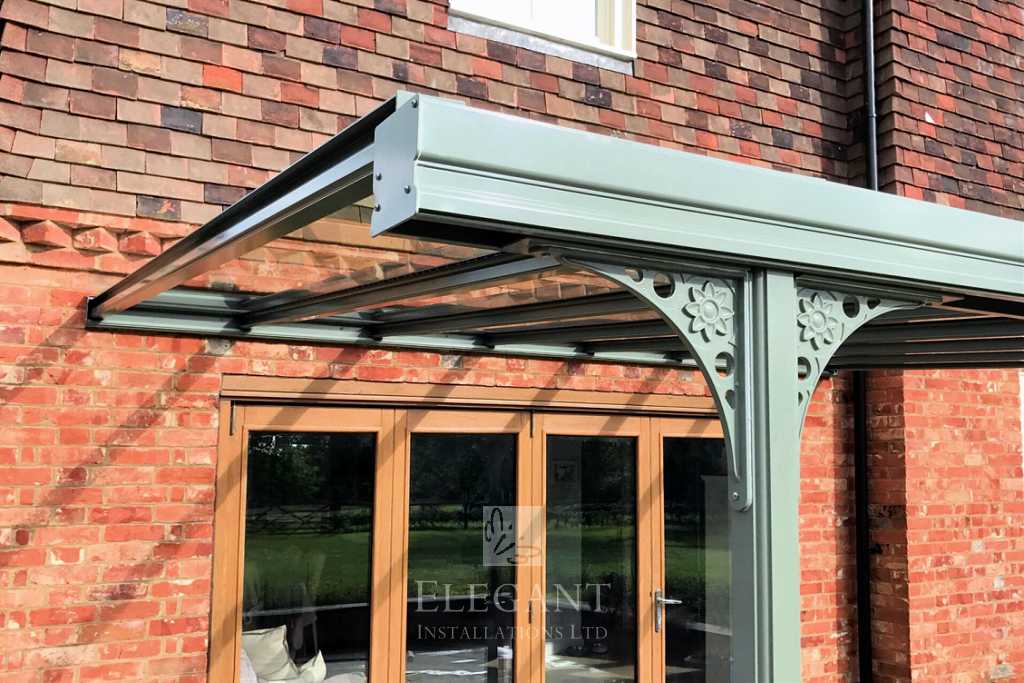 Understatedly Ornate
Embellished with Taste
Good market research picked up on how most people interested in a Victorian traditional style veranda were keen it should not appear vulgar being too overly ornate; the veranda should not be embellished with too much fancywork or heavily exaggerated sculpted legs.
Customers expressed how they wanted a traditional veranda to look simply elegant, not theatrical – hence we've ensured our ornate styling is kept restrained to sit well in today's gardens.
Traditional Frame Colours
Choice Is Yours
Tailor your traditional veranda enjoying a wide choice of hard wearing paint colour options.
Choosing a bespoke colour can transform the appearance of a traditional veranda, helping it either stand out or tone in. Careful use of colour can dramatically change the look and feel, selecting from heritage tones, creating your perfect environment.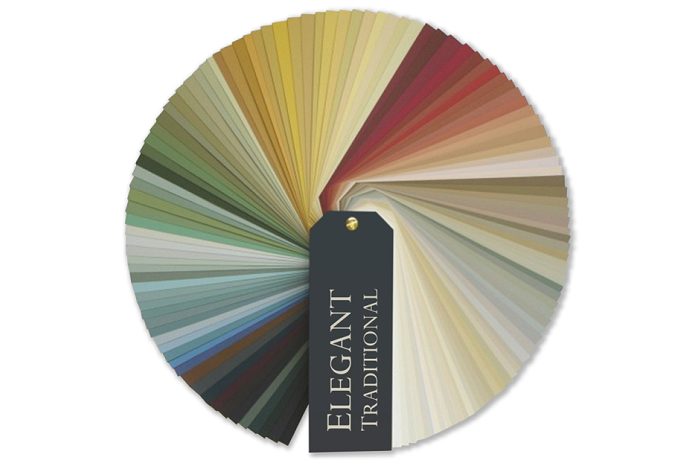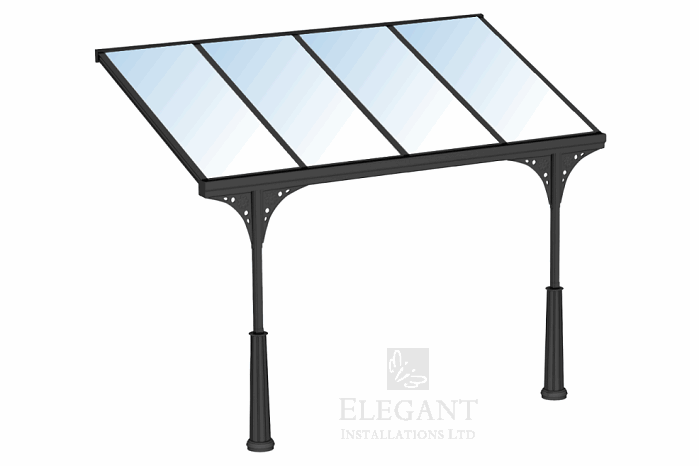 Victorian Castings
Optional Veranda Elements
Elegant Traditional Glass Verandas can be designed with or without ornamental bracket castings; fancy gallows brackets adorning the veranda leg tops. Selecting to omit Victorian fancywork brackets creates a simpler more Edwardian style.
Also, choosing these solid cast brackets they can be specified in three different sizes, scaling their impact up or down, offering even more design choice.
Featured Traditional Veranda
Example Case Study, Hampshire
Mr & Mrs Tilbury, in Hampshire, already had a rear garden patio area but often preferred sitting at the front of their Victorian property, enjoying the fabulous large pond there. Their existing arrangement, at the front, just a small table area with chairs, all needed improving upon – preferably to include good weather protection from a quality traditional glass veranda.
Although unorthodox to site outdoor living verandas at a front garden, in this instance it made perfect sense – so re-landscaping was to feature a new patio terrace largely covered by a stunning glass veranda. Given that this rural setting has a period character a traditional veranda style was deemed most appropriate.
Lending a visual charm, fully in character with their traditional house, while giving year-round protected space in which to enjoy outdoor living, this spectacular traditional veranda looks out over a delightful pond now inviting relaxing family get-togethers during balmy summer evenings.
Colour chosen is "Church Lead Green" from our period colour range, making this veranda a stand-out feature against the house while toning pleasantly to their garden.
Not a Traditional Property?
Suits Period Homes & Modern
Elegant Traditional Glass Verandas stand well alongside older style properties and modern architecture alike. Not only for Victorian homes, these timeless verandas will sit equally well in a cottage type garden as they do adorning more modern style homes – for the traditional minded creating "that look".
With tastefully restrained ornamentation, an elegantly temperate look, balancing functionality with grace these stunning glass verandas can integrate regardless whether a home has traditional style architecture or not.
CREATE YOUR PERFECT ENVIRONMENT
Testimonials
Recent Client Reviews
Brilliant service, quality of work and workmen from start to finish! We were made to feel that as a customer we were valued – almost like a family member!! Many, many thanks, Paul has been excellent!
B Richards / Buckinghamshire
Excellent quality glass veranda. We are both very pleased with exceptional service level provided from brief to final construction, all staff and workers on this project have been brilliant. Thank you!
H Arnold / Gloucestershire