Elegant - weinor suppliers, retailers & partners
Terrazza Glasoase Suppliers
We are UK official weinor partners and retailers, suppliers of weinor Terrazza patio roof and Glasoase weinor glass rooms in Berkshire, in Buckinghamshire, Oxfordshire, Hertfordshire, Surrey, Hampshire, Wiltshire, Sussex and beyond.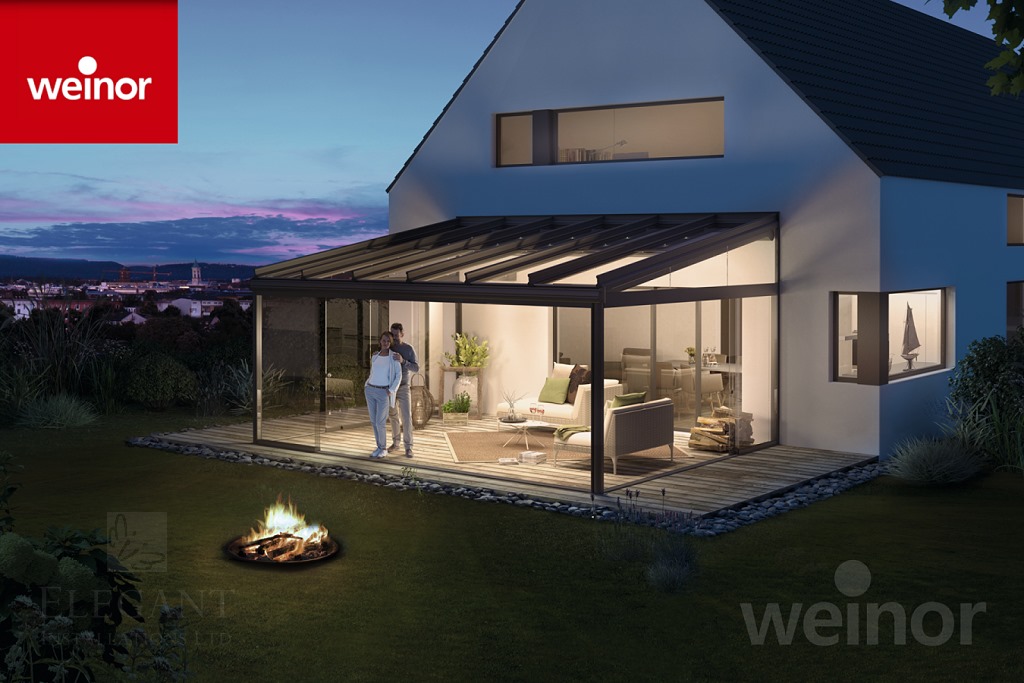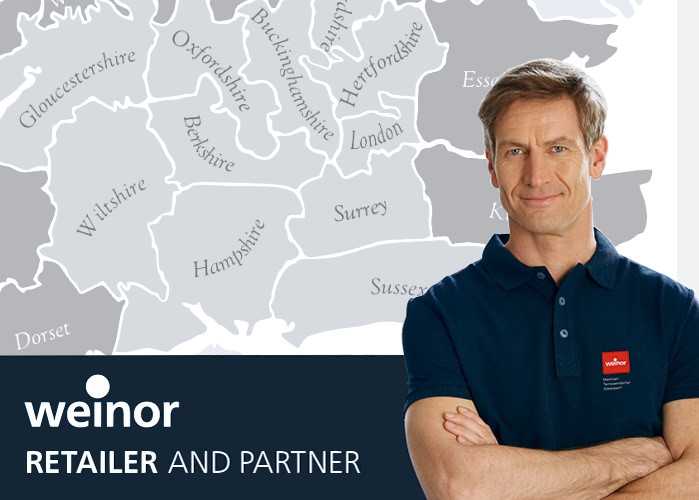 weinor Quality
innovation in product design
Weinor's Terrazza patio roof and Glasoase glass rooms are engineered resilient and long-lasting, a combination of precision engineering technology, premium quality materials, and high-calibre design. At weinor they simply prefer to say, "well made".
For many years now, weinor has consistently driven innovation in product design, and with their patio roof Terrazza, able to develop into full Glasoase glass rooms, weinor is once again raising the bar. Convenience and reliability are built in. Design is a question of style and form, and the weinor patio roof stands out for its aesthetic look and shape suiting classic or avant-garde facades alike.
Terrazza
weinor patio roof
Enjoy your garden until well into autumn – the weinor patio roof will keep you well sheltered from the elements, and your patio furniture can remain outside, and without covers, without being damaged. The appeal of weinor's roof is its elegant construction, attractively shaped design and high durability.
Glasoase
weinor glass rooms
Bring your garden into your house – with the elegant weinor Glasoase that offers you smooth transitions to the outside. It consists of a Terrazza patio roof which can be closed with all-glass elements creating weinor glass rooms. Many glazed side elements allow for many possible combinations.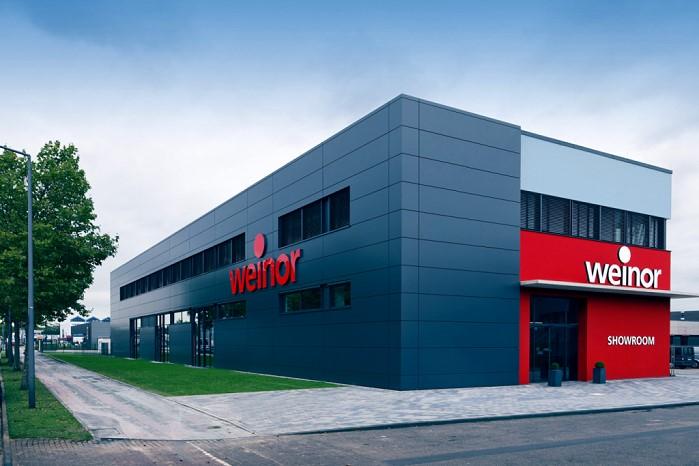 Philosophy and Passion
Engineers And Quality Enthusiasts
With effective and modern production methods and an optimum price-performance ratio, weinor will win you over. For more than 50 years their declared aim has been to provide a better quality of life around the house and garden.
Creating a comfortable atmosphere with products which blend harmoniously into the areas of sunshine and greenery, light and shade – that is the challenge weinor has been pleased to set itself.
High quality innovative products and a very high standard of service for demanding customers – that is what weinor stands for. While many competitors speak of quality, weinor provides it, and they do so with conviction and passion.
Find Out More
Elegant Glass Verandas are official UK weinor partners and retailers. We are long-term weinor dealers based in Berkshire serving all surrounding counties inc. Hampshire, Oxfordshire, Wiltshire, Surrey, Sussex, Hertfordshire & Buckinghamshire.
We offer a free design visit to measure and advise on your patio. Contact Us, or download the weinor brochure PDF.
Get a weinor Quote
Technical Consultation
Our team can provide a quotation for your weinor patio roof installed, while Glasoase weinor glass rooms can be designed using the latest factory software giving price options for different compositions.