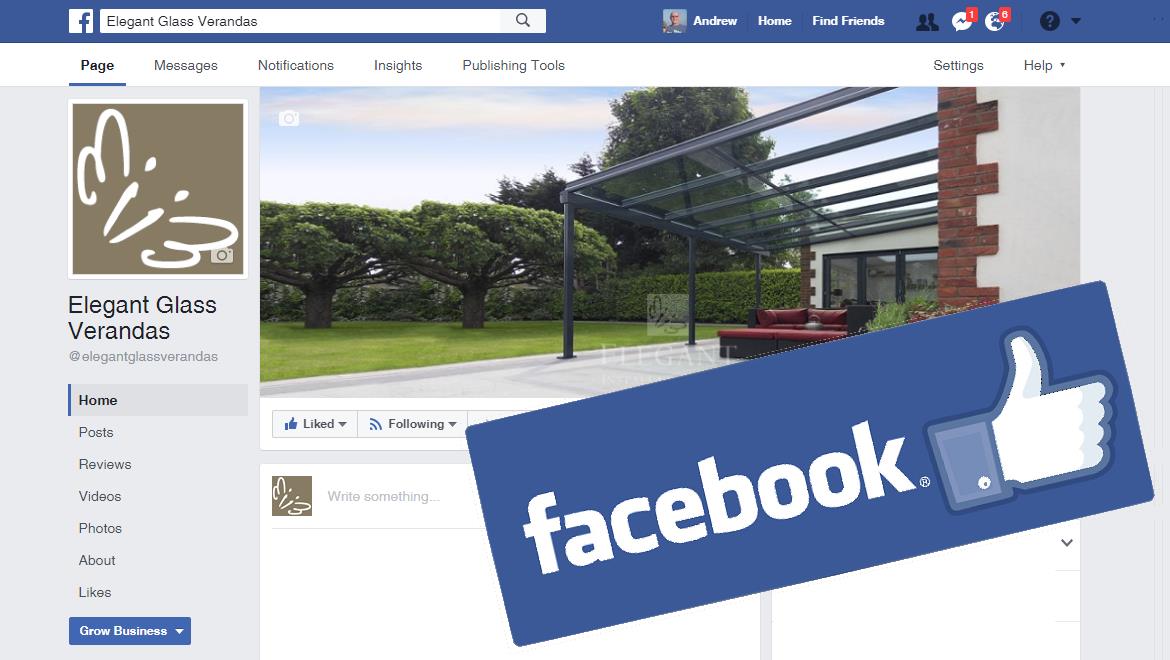 Elegant Glass Verandas Facebook
It's been a long time coming (years!) but we've finally created a Facebook page and all at our office admit to an element of excitement enjoying the customer feedback already.
Along with our news blog this added feature helps customers keep in touch – and keep up to speed with our activities throughout the year. Expect to see installations in progress, get updates on new products, and hear promotions and offers as they happen. The No.1 social media giant makes it all possible and can now be seen in every corner of the Web.
Find our page and follow us at…