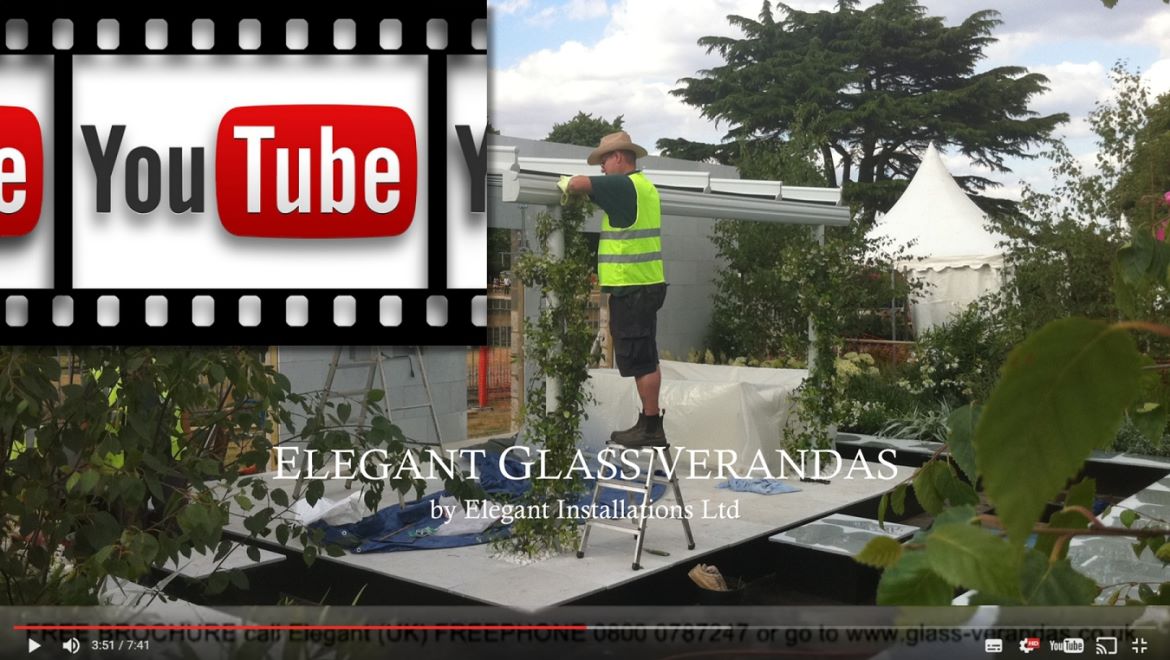 Elegant Glass Verandas on Youtube
We were delighted to discover our YouTube presentation video was enjoying its 5th birthday. Uploaded November 11th 2011 it has so far attracted over 41,000 views.
This movie came about almost by accident in the process of redesigning our brochure at that time. While collating a folder of photographs showing customers glass verandas, deciding which to choose for the printing company, during a tea break we pointed a piece of auto-producing movie software toward the folder and watched the brochure pictures come to life. After the smallest amount of tweaking, or chaptering, the software created a marvellous presentation, only in need of a voice over – most of which we read directly from the brochure text.
Since 2011, or more recently, we've noticed other firms coming into the marketplace creating similar videos, although of course we remain proud to hold the first example of a glass verandas movie in the UK. Far from outdated, our presentation information remains entirely relevant and customers have commented that they like seeing its publication date. We've had clients remark that it assures about our long standing and experience, showing how back in 2011 we'd already been active for years. It also proves how even back then we were on top of our game to be involved with something as prominent as the Hampton Court Palace show (also on the movie).
YouTube began in 2005, purchased by Google completing November 2006. It now has over a billion users, almost one-third of all people on the Internet.
Together with the launch of our new website, we have created a wide range of Glass Veranda and Glass Room Installation videos for your viewing pleasure. Head over to our Projects case studies page to see our new videos.