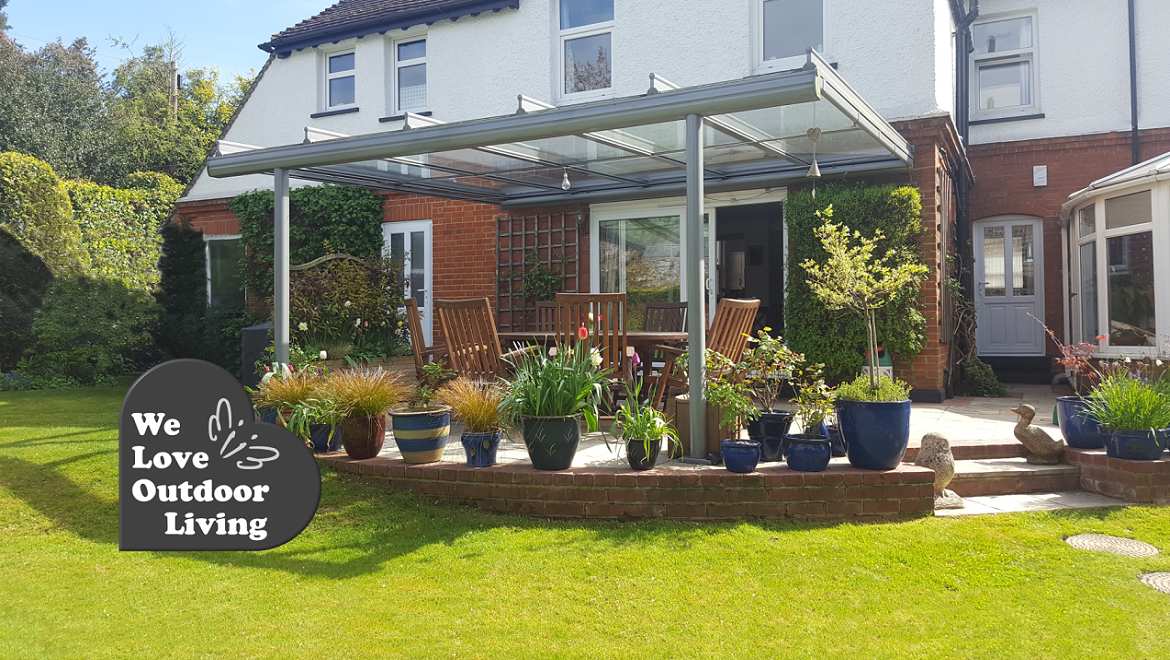 Garden Veranda vs Glass Garden Rooms
What are the differences? Offering what advantages? In this article we look at why some customers prefer their veranda roof while others favour fully enclosed glass garden rooms.
We all enjoy an Alfresco lifestyle, using the garden as an extension to home living space, evident by the boom in outdoor lounge furniture and innumerable garden living accessories. But no matter how well furnished, an exposed patio has its limitations, requiring protection from the elements if you want an outdoor living space that is always available. Not necessarily down to cost or budget, the most successful installations can be based on lifestyle and intended use, deciding just where the line should be drawn defining an 'indoors-outdoors' living space; be it a veranda roof alone, or a full glass room.
Garden Verandas
A garden veranda (glass patio roof) provides permanent protection in a minimalist form, creating a defined furnished spot in which to gather and relax. This option can be seen as being entirely about the garden, enjoying the open outdoor space – outside yet protected! Their fully open nature allows great flexibility with how they can be used; swing hammocks pulled in, chair and table layouts altered, barbecue pushed under, fully adaptable arrangements. Harmoniously blending, with minimal structure (just two or three leg posts) a garden veranda makes the perfect home improvement for garden lovers, barbecue enthusiasts, would-be outdoor livers, or anyone wanting to enjoy their terrace better and more often.
Glass Garden Rooms
Glass garden rooms offer protection from above and the sides, still very much about enjoying your garden they retain a frameless clear view with a real sense of light and space. Then simply roll back your glass doors to make an open veranda! Rooms create a warmer enclosed environment, warmer for evenings and extending use of your terrace throughout the seasons. Garden glass rooms feel a little more 'indoor' compared to a veranda, yet still feel out of the house – very much an outdoor sensation feeling fully connected with the garden.
Larger size garden rooms can enjoy multiple options with furniture layout. For smaller rooms it's always your design but we do recommend having at least one fixed glass wall giving somewhere to place furniture. Protected from the sides, cushioned furniture can sit to the edge yet keep clean and dry. Our glass garden rooms are ideal for home lifestyle lovers, garden admirers, or anyone looking to escape that "cooped-up" feeling stuck in the house, or cooped inside a conservatory.
Which is better? Whichever best suits you! Either way you'll wish you had added it years ago, giving you more options for how you can enjoy your time at home.