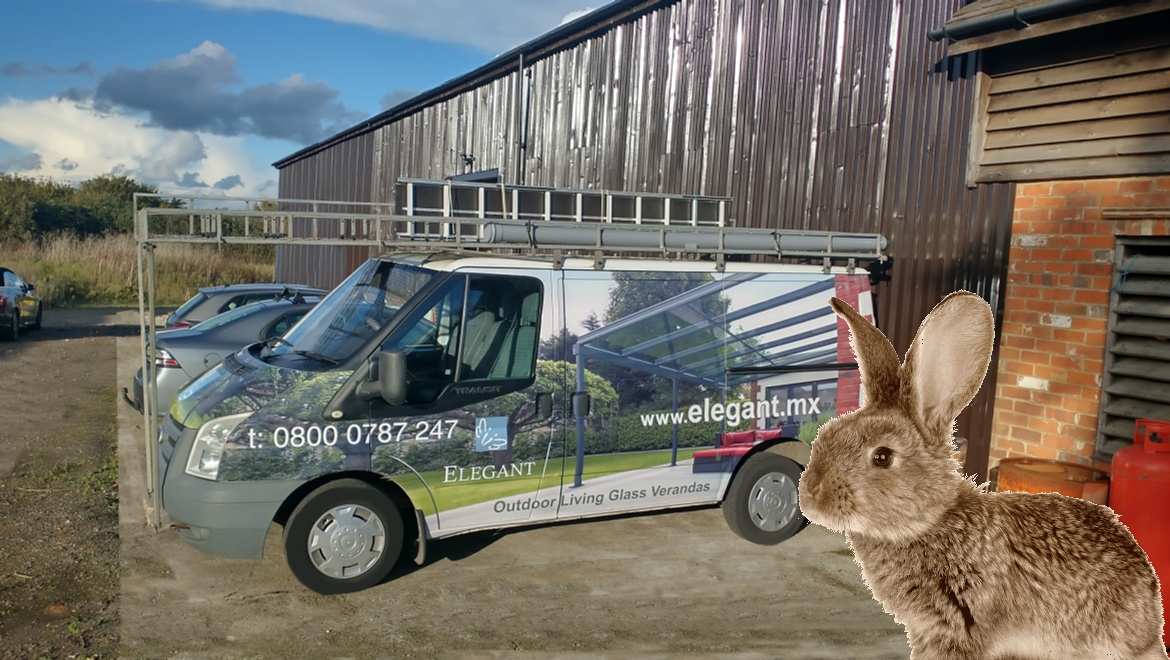 Moving With The Times @Warren_Farm
After 15 years of working from Matthews Green Farm, we are now upgrading our facilities moving to Wokingham's expanding Warren Farm commercial area.
Yes, at Elegant Glass Verandas we can see that our new location is a clear upgrade on the last, although we'll miss being at Matthews Green we are delighted with this relocation – and with it being just a mile away! The Long Barn on the nearby Warren Farm development here in Wokingham, Berkshire, provides everything that our growing business needs. This new facility gives us more storage, better access, and more offloading space for deliveries.
We now understand why it's named Warren Farm too, the approach makes for an interesting drive with rabbits aplenty at dawn and dusk. Wonderful.
Here's to a long and happy stay!