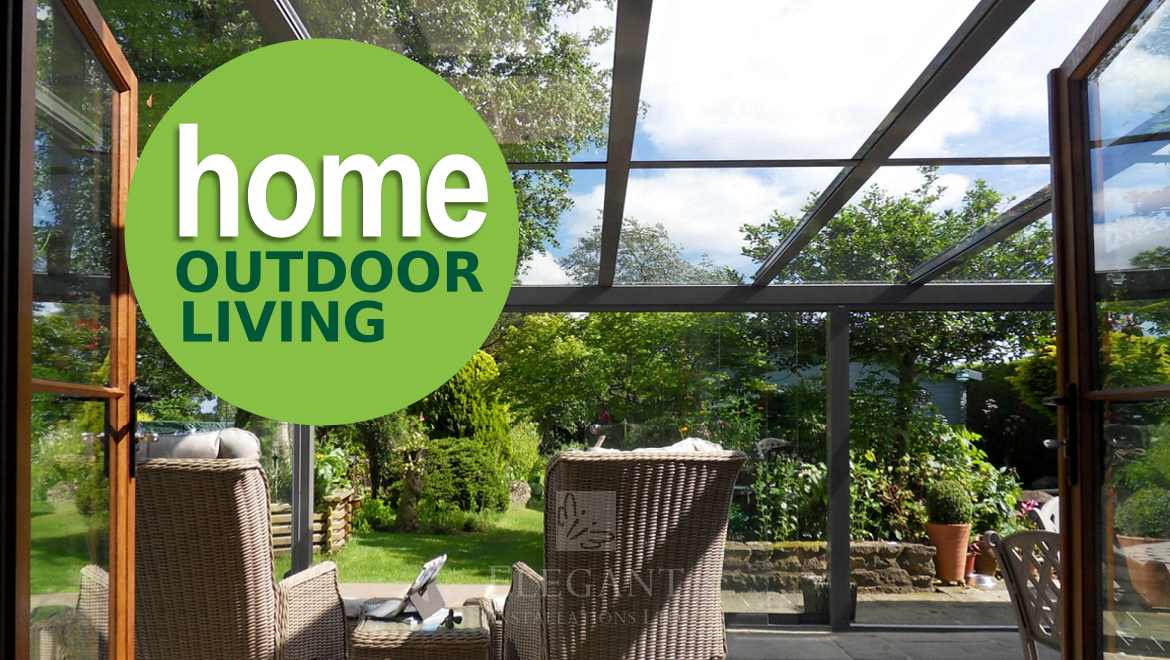 Outdoor Living For The Ideal Home
Glass Verandas and Garden Rooms make the ideal showpiece for your home. Bespoke made to order, fully installed for spring, a competitive quotation is free quick & easy to arrange.
Look no further than your garden for an ideal getaway this summer, with outdoor living from Elegant transforming your patio into an oasis of relaxed tranquility. Using beautiful yet functional materials, our innovative products open up the possibilities – creating contemporary outdoor living spaces to perfectly suit your lifestyle. Elegant Bespoke Verandas make the ultimate patio canopy, a modern glass patio roof providing year round protection and enjoyment. While our stunning Glass Rooms include sliding glass doors to protect from the sides retaining a frameless clear view of your garden.
Just like any other part of the house, outdoor living provides another option for spending time at home. However big or small your outside space, and whatever your taste and budget, Elegant are experts at designing Alfresco situations, whether for enjoying a quiet pm drink, maybe somewhere comfortable to lounge, or perhaps an area that will accommodate the whole family for barbecues. Added home living space is what we offer – with the emphasis on "living".
Very much in vogue, the increasing emphasis on outdoor relaxation and entertaining has generated a boom in interest for our quality garden structures. Weather sheltering havens providing protection from the elements, creating a better protected environment in which to relax and enjoy Alfresco. Yes, it's more sophisticated than garden living in the past, but don't think for one moment that you'll lose any of the old charm or simple pleasures – the reality is that you'll get to enjoy it more!
Here's to extending the summer season in 2018, call us on 0800 078 7247.