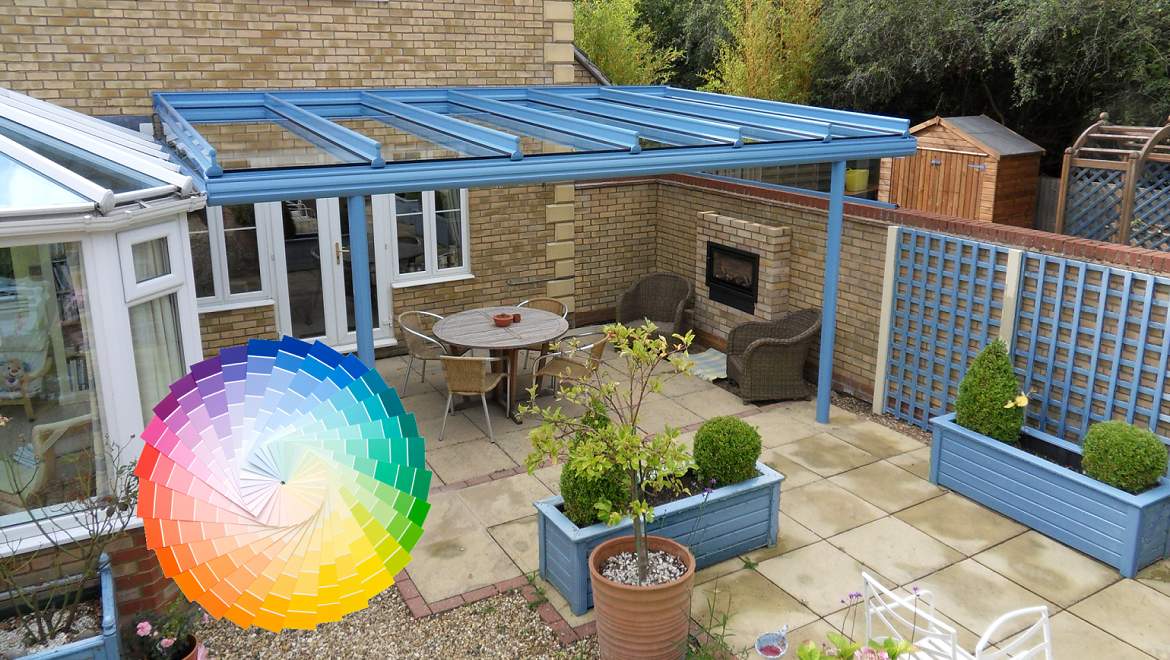 Veranda Colour Choice
It needn't be white! Garden designers use colour and imagination when transforming outdoor spaces, hence at Elegant we offer a broad range of frame options – from muted to vibrant.
Choosing a glass veranda or garden glass room colour can be just like choosing a colour for inside the house. You don't grab the first option you see, or might think of, instead look at the colour of the patio, plants and features around your garden, and consider what might tone or contrast. If you have a warm-coloured brick wall, then a cooler grey might contrast well, or if you have a white render, then stronger, punchier tones can make a statement. Exploring the many options which we offer at Elegant can be fun, and it needn't simply be white – even if your windows are.
Our French Grey and also our natural stone shades are on trend right now, toning your new veranda or glass room with the natural feel of weathered stone or silvered wood. Earthy deep yellow or terracotta tones can harmonise with brick or clay tiles, or one of our natural cream shades for Cotswold dry-stone walling. A modern gunmetal dark grey can work in stunning contrast with traditional homes and with traditional garden elements, giving the look of an architects touch. Of course, white is still popular, it is traditional and classic. But with the wide range of options we offer at Elegant we can work with you on design helping to explore your possibilities.
Discover what others have done in our veranda gallery.