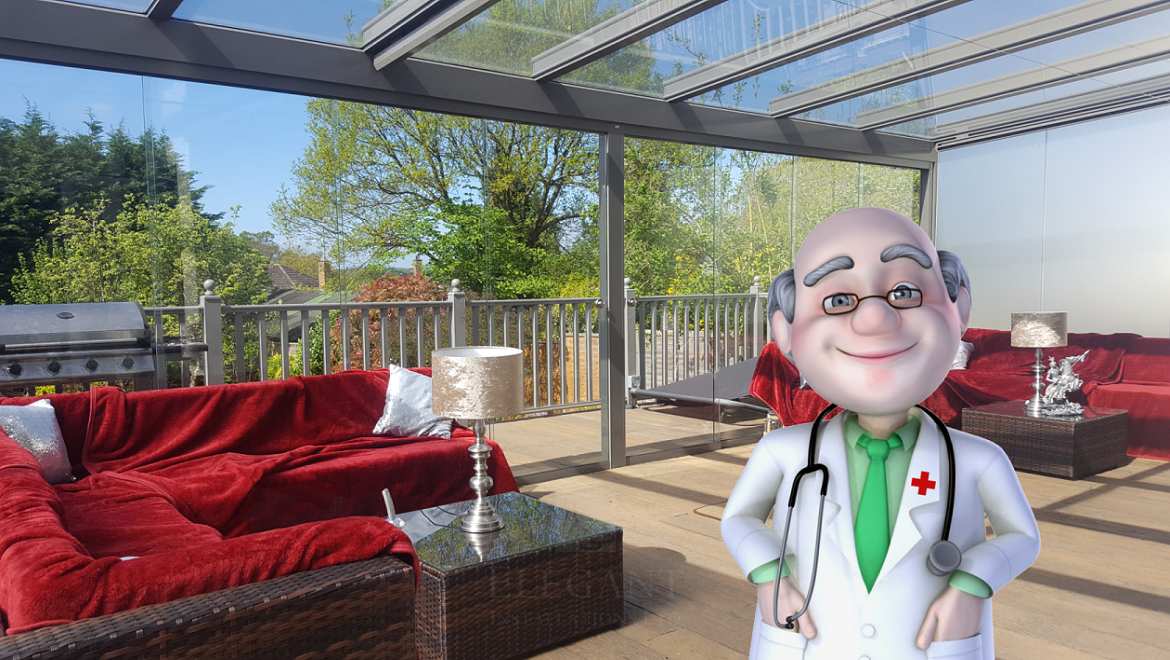 Healthy Outdoor Living
Did you know that spending time in an outdoor living space can be good for you! Regularly enjoying Al-fresco relaxation improves our overall mood and can be good for health.
On average we spend too much of our life indoors, and as we get older we become less inclined to venture out. Adding a garden leisure feature, such as an outdoor-living glass veranda or glass room, home owners will naturally spend much more time outside. Not only about fresh air, the sun is a natural source of vitamin D, and when we enjoy time outdoors we can soak it up. Spending quality time in your garden environment can combat stress and depression and have you feeling happier almost instantly.
Physically, an outdoor living and entertaining space helps get people moving around and exercising a little more, often without them even noticing. But it can offer mental health benefits too. Ecotherapy encompasses a wide range of outdoor activities connecting with nature, whether it be spending time in the garden or the wilderness. By concept it is based on exposure to nature improving our well-being, with regular exposure even increasing life-span. Connecting with nature can have lots of positive health benefits, making more regular use of your garden can see an increase in both physical and mental health, this including an improvement in sleeping habits and better anxiety control.
There are countless benefits to enjoying time outdoors, dining Al-fresco, eating barbecue cooked food from your outdoor kitchen, and unwinding with a view of your garden. With a glass veranda from Elegant you'll soon be adding more sunlight and more of the healthy outdoors to your lifestyle!