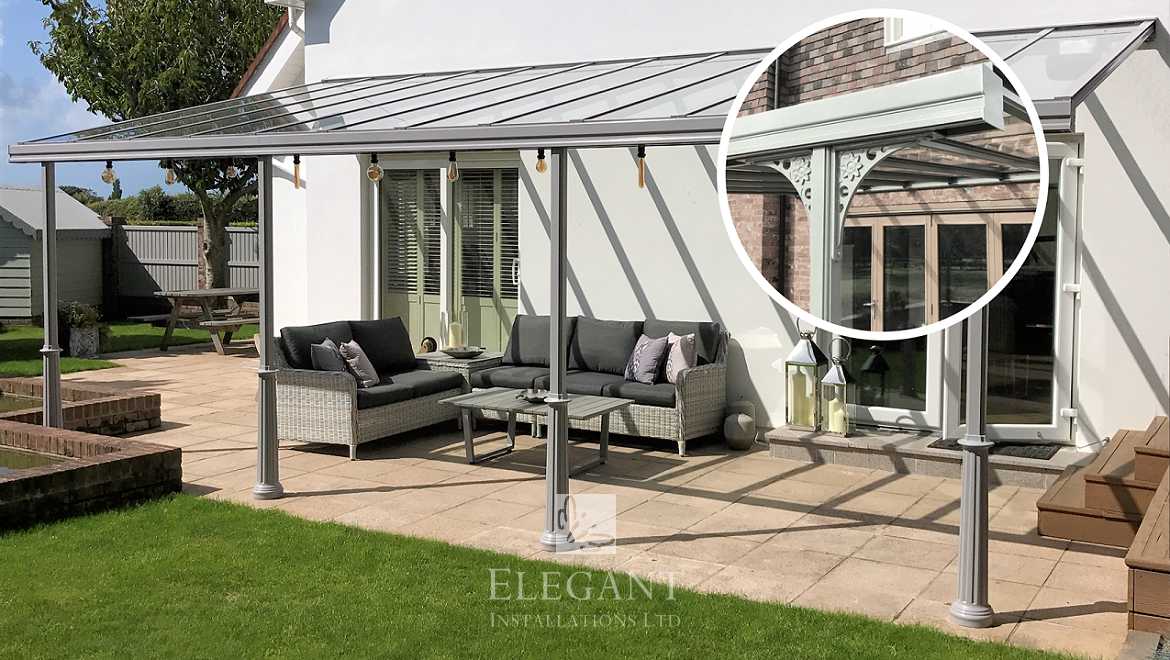 Victorian Traditional Verandas
Fabulous new range of traditional glass verandas now available featuring period style posts with optional Victorian ornate castings – perfect for traditional homes or to compliment a cottage type garden.
Our new traditional glass verandas are ornately designed to sit well with a traditional garden, or a period style of home, or simply for the traditional minded. Designed with past times features, lending a tastefully eclectic look, these traditional verandas suit Victorian and Edwardian homes beautifully. Even on a non-period property this century old styling offers all the glass veranda outdoor-living benefits yet with a charming period touch. A distinct statement, provocative of the past, perfect for architecturally suited facades.
Elegant traditional verandas come fashioned with corner-contoured leg profiles – avoiding the contemporary nature of square cornered posts. The lower legs of these verandas have rounded period bollard bases creating the look, and we make option available to also include 'antique' ornate castings at the leg tops, enhancing a Victorian appearance. It should be noted that this range is intended for veranda roofs only, that traditional verandas are not suitable for developing into glass rooms – their ornate leg profiles not accommodating glass door additions. That said we can include fixed glass side walls for the ends (left & right) should you so wish.
Engineered from high grade, powder coated, extruded aluminium, with parts of stainless steel, at Elegant we custom design your traditional veranda, fully made-to-measure enhancing your home for years to come.
For more information Request a Brochure or Get a Quote or visit our new Traditional Verandas page!