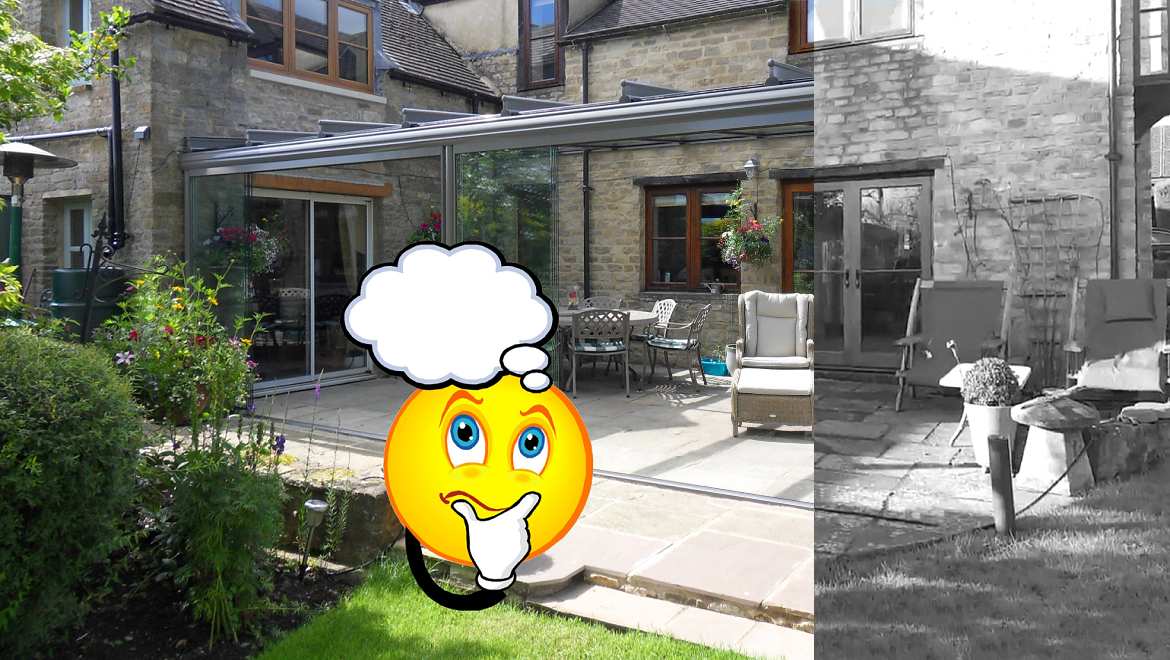 Without A Plan it's Just A Wish
Don't be fooled by January temperatures! If you're planning a veranda to revamp your outdoor living, and want it ready for the season, it's time to start the process now.
Planning a glass veranda or garden glass room can take longer than expected. Here are a few tips to get you started, finding the right product ahead of the fast approaching season.
DO YOUR HOMEWORK
Make research into the different types of veranda designs available, their pros and cons according to your requirement. For instance, is how it looks important to you? Looking closer at different brochures and websites, some brands have noticeably bulky front gutters, or broad/chunky legs, less appealing to the eye. Also look for colour variation. Do you see the same three colours repeated in photos – suggesting that design is less of a factor? At Elegant we make design and good looks a priority. Much can be gleaned taking a closer look at different companies photos, seeing the best of what they've done for other customers, whether their profiles look boxy or 'elegant' and if their output represents what you most want for own your home.
HAVE RESEARCH INSPIRE YOUR DESIGN
While browsing inspirational photos look for ideas about layout and proportion, intended use and furniture plans, and at colour ideas (it needn't be white even if your house windows are white). Look at what other people have done and why. When it comes to size, your house doors and windows will usually suggest a good width (it is rare a veranda stops part-way across a window). Desired furniture arrangements can suggest an outward size, modest table seating requiring 2.5m projection, while larger or generous outward sizes can be closer to 4m. Dry access is an essential consideration, looking at our veranda gallery you'll see that every installation takes in a house door – allowing passage from the home without stepping into rain.
LOCATION, LOCATION
Browsing our 'before-and-after' examples (projects) notice how most glass verandas and glass rooms tend to be built over an existing patio table area, spanning existing patio doors. Popularly, they cover the previously established space for a garden table and chairs, whatever spot was already deemed convenient for patio seating and outdoor dining. It is rare that customers will define an all new site, away from the house, or relocate their al-fresco gathering area to another door window or wall. Improving the status quo tends to be more the theme, not changing the established familiar routine.
Doing a little research before talking to companies can help you to speak the same language. And, when finally meeting a representative, having a better idea of what's available and of what you want will help you to make more informed decisions.