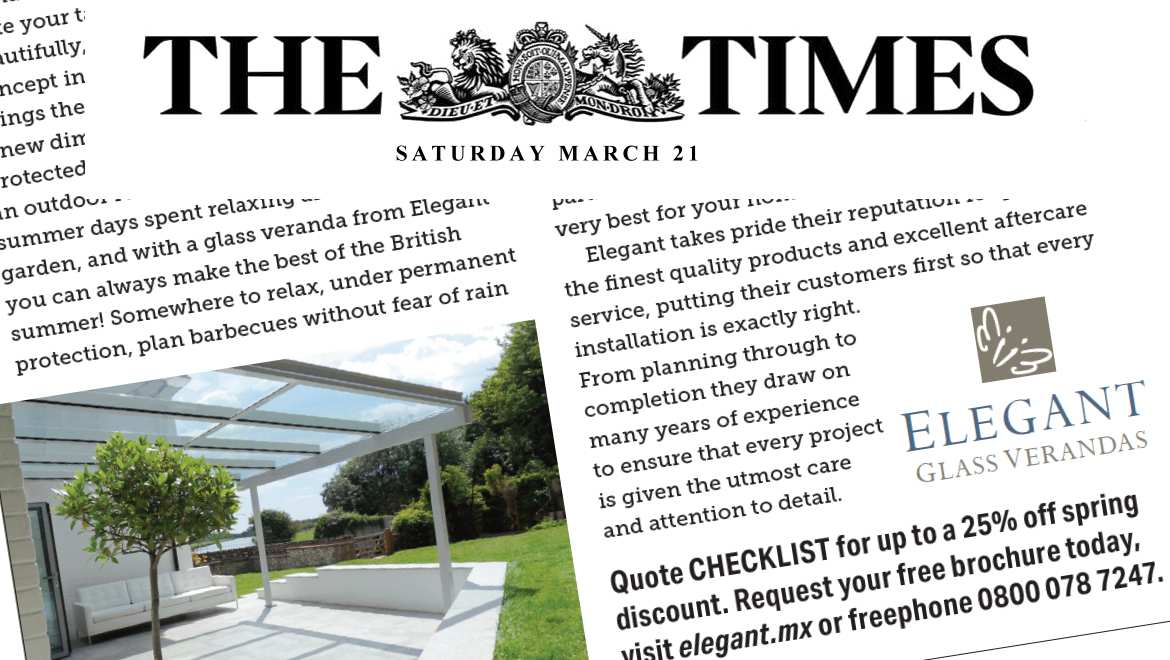 Did You See Us in The Times?
Did you see us in The Saturday Times? March 21. The Homes and Interiors section in The Times is always an interesting read, showcasing quality products and the companies behind them.
Over the years we've occasionally advertised in national publications, we rarely do now because we get so much work through word of mouth and recommendation, but now and then we like to appear in the quality press – reminding the world that Elegant are a key player. Featuring two attractive installations and some easy reading text copy the advertorial article brought a terrific response over the weekend and we've been busily mailing out the brochures since!
The Times is a British institution. It began in 1785 as "The Daily Universal Register", adopting its current name later in January 1788. It is the first newspaper to have borne that name – lending it to numerous other papers around the world such as The New York Times.
For those who missed our advertorial feature you can catch it here… TheTimes.pdf