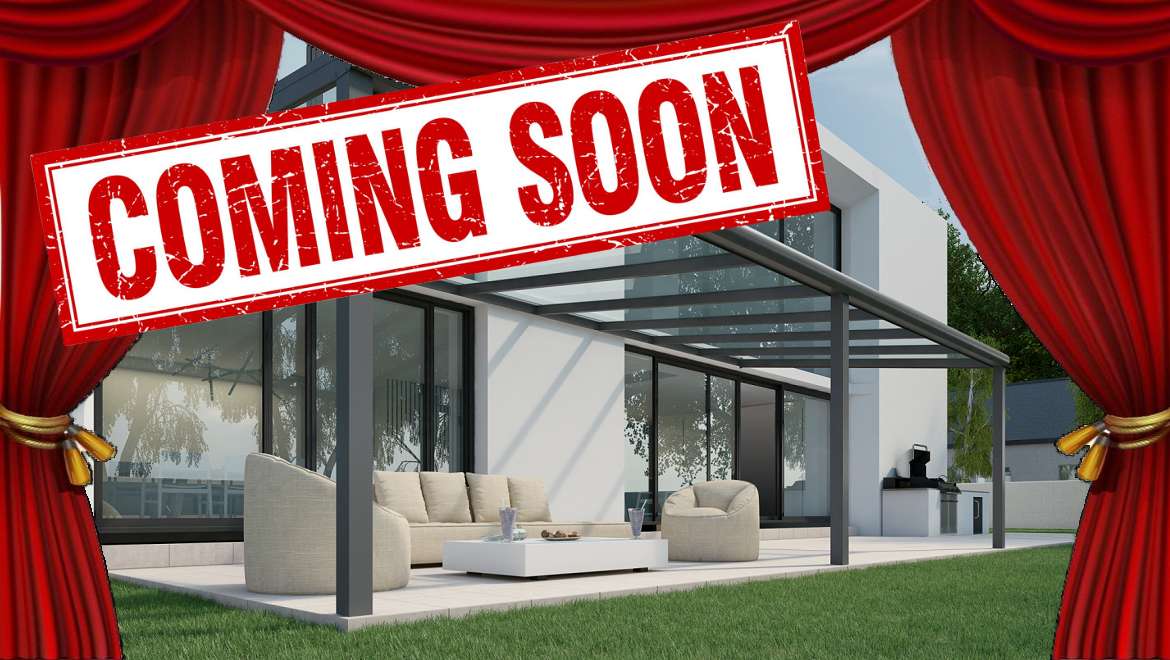 New Glaslux Glass Room System
With 2020 here we are delighted to announce another line to our product portfolio; the Glaslux glass room system with contemporary square leg posts offering a clean angular design.
At Elegant we've been installing quality glass rooms for years, and Glaslux now makes another string to our bow. Achieving up to 6m wide spans with only two legs Glaslux is well made and offers everything you need. Options include our new "Roller-Track" sliding glass door system, or fixed side glass walls, spotlights, internal roof blinds – in the form of the new "Concertina" folding shade system, or external shade from the optional over-roof mounted awning via remote control. A range of framework colours will be available and there will be discount for orders in our two most popular colours, "White 9016" and "Anthracite Grey 7016" which will be pre-stocked to maximise value.
We'll be launching Glaslux in early Spring, leading with three set-size packages giving maximum discount at launch. These are likely to be a 4 x 3m, a 5 x 3.5m, and a 6 x 3m all with sliding glass doors and fixed side wall options. All of these packages feature no middle leg, this allowing a clear unhindered view of the garden with no obstacle from a central support. That said, a third leg option is available for those preferring their front doors closing to a post in the middle.
We expect having this available toward April, watch this space for more come Spring!