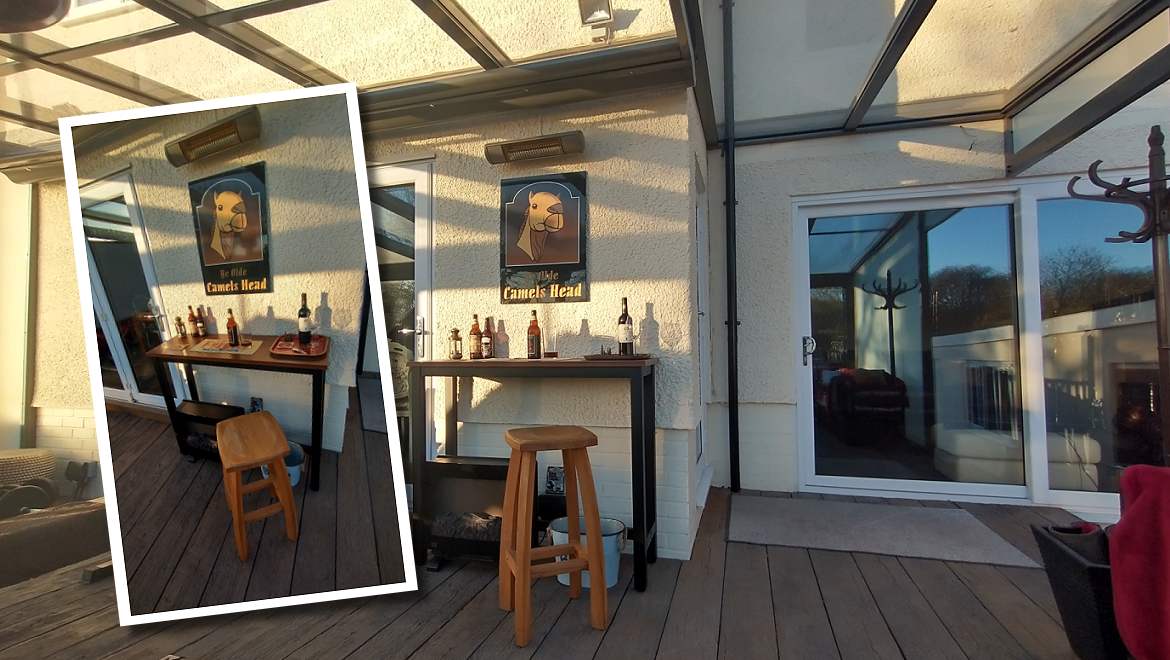 Outdoor Home Bar
When laying out your veranda or glass room area there'll doubtless be a little corner somewhere for an outdoor bar, and it needn't be extravagant to make an enjoyable home addition.
A night out on the town can be fun, for sure, but there's room too for a touch of bar hopping at your own "inside outside club" at home, and what could be more relaxing or better for entertaining. Allocating a small space of your big outdoors for a modest bar top needn't cost the earth either, with simple options widely available from the likes of Amazon and other online providers. Indeed the basic bar top in our photo above was just £59 delivered.
A counter top at bar level (typically 1m high) makes a gathering point at parties and an ideal sipping station during quiet evenings in. Accessorize with bar towels, a tray, even your own sign, and if you don't like it "standing room only" then add a couple of bar stools! With your well stocked cabinet just a step away indoors you could have something to rival the local or make a starting point before heading out – turning your outdoor space to further enjoyable advantage.