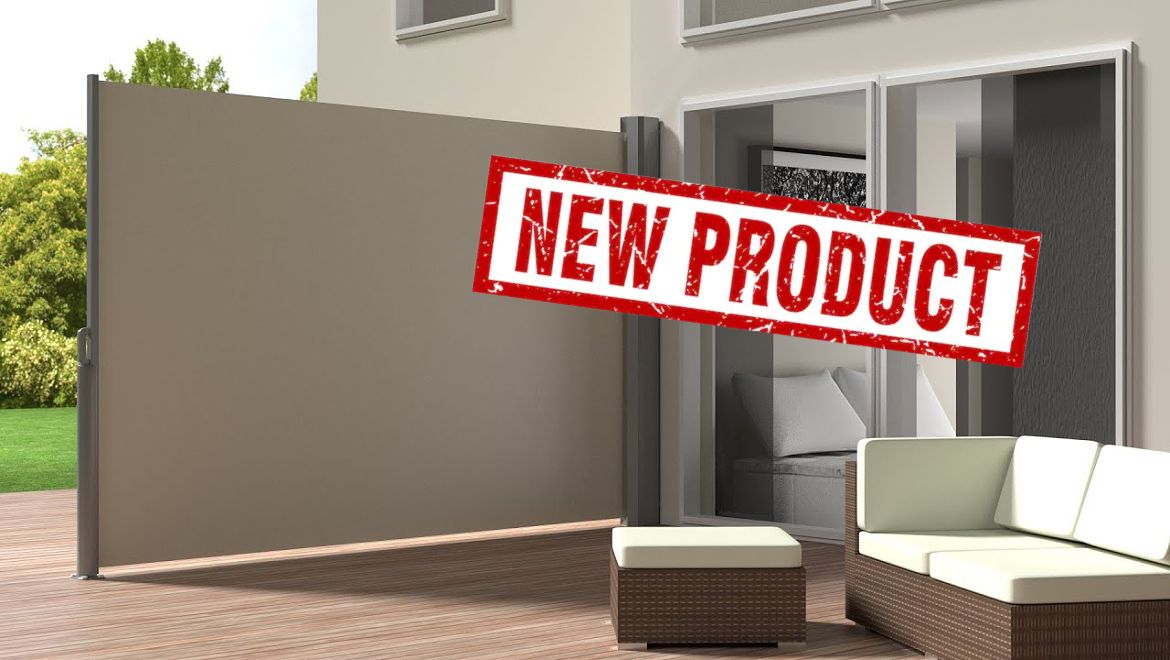 Side Screen Added Protection
It's the new accessory product which has been around for years! Pull out side screens, traditionally used with patio awnings, are proving popular accessories for glass verandas too.
These side awnings for terraces protect you from sun, the breeze and views of your neighbours; so you can enjoy breakfast on your patio better enclosed and undisturbed. Elegant glass rooms can be fitted with powered vertical screens, meaning that these simpler devices would not be applicable, but for veranda roofs (structures without glass sides) a pull-out side screen can further develop your outdoor space creating more of an outdoor room. That feeling of bringing indoors outdoors!
Waterproof and tear resistant, the hard wearing high density fabric resists sun fading, mould and mildew. It is pulled out manually by hand, with sizes up to 3.5 meters, latching onto its own ground post or the veranda leg post. Both types of mounting are highly stable. A spring loaded auto-winding mechanism makes it easy to retract away when not in use, rolling into a wall mounted weatherproof cassette. Please do ask about sizes and fabric options.
We have these in stock now ready for fitting.