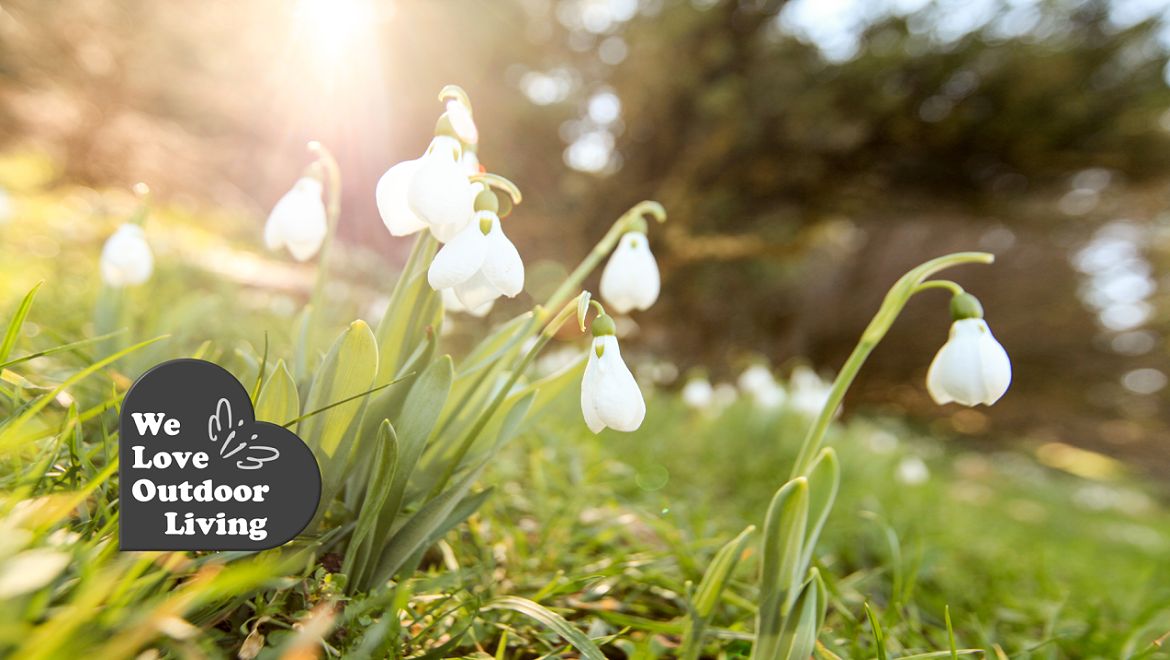 Spring is on the way!
Spring is on the way, a very welcome arrival, and it's at this time of year that interest grows in our glass verandas as we all start looking again at the patio and garden.
Yes, temperatures are on the up! We should get into double figures most days now, and see more sunshine and blue skies. The daffodils are coming through and at Elegant we saw the first snowdrops while walking the dog in the local park.
Everyone's thoughts begin to turn to the garden and just how we'll all be making best use of it. The first sweep of the patio, and general garden tidy up, rejuvenates interest in our outdoor space causing us all to think about clement seasons to come.
A few garden jobs can make a big difference at this time, including giving the lawn a cut, if the ground is firm enough, this sweeping away winter neglect and encouraging the start of lawn growth. But do be mindful of frost. It's also a good time to tidy up the borders, giving them a light dig over – getting some air back into the soil. At home we are looking at the evergreens too, a light pruning tidy up before new growth begins; giving them a better shape to grow into.
Beyond green fingers, its also time to plan our alfresco season! Has the barbecue survived? We all love an outdoor lifestyle, looking forward to summertime in the garden, and what every garden needs is a protected furnished space in which to really enjoy it. Early planning, getting a quotation at this stage, can avoid longer lead times and take advantage of off-season discounts and see your glass veranda or glass garden room installed for the very start of the season.
After an afternoon's work in the garden, what better way to relax than under an Elegant Glass Veranda…