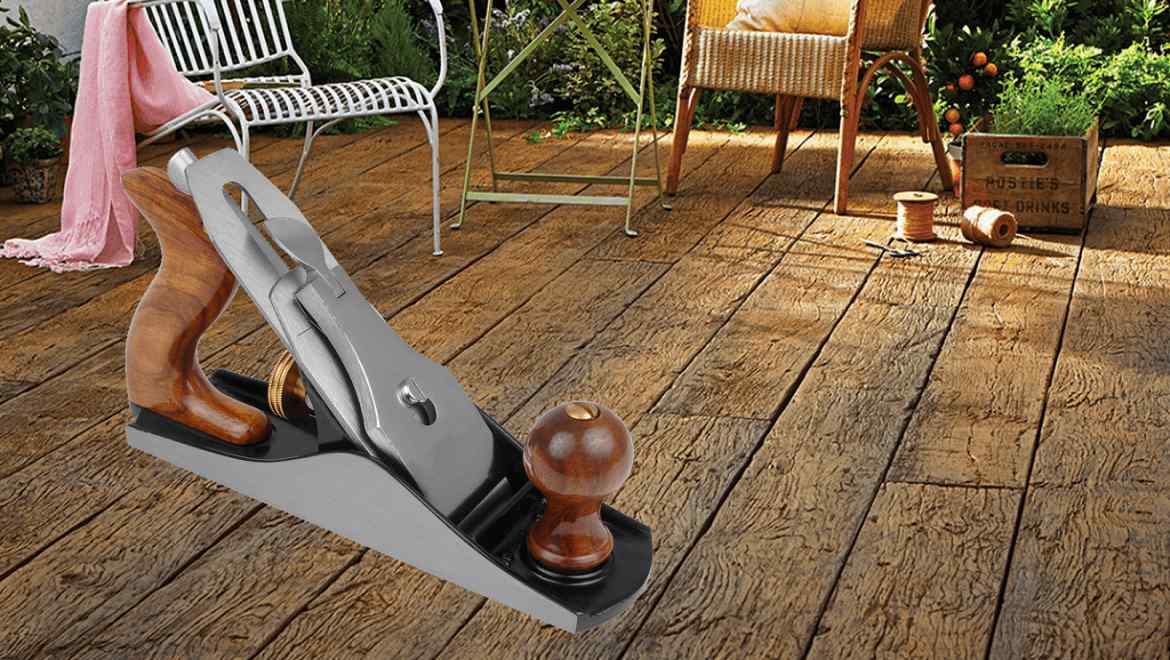 Choosing Veranda Decking Boards
Decking options are aplenty when planning your glass veranda, wood no longer being the only choice we've seen a revolution in composite deck boards and new 100% plastic decking options.
Decking offers an instant terrace transformation, swiftly remodelling the ground below your glass veranda or glass room. A landscaping feature in itself veranda decking helps better define the outdoor living space and can reshape a ground layout to work better. But which deck board material should you choose? What might be best for you? It can pay to know your options and we offer the following advice to help get your veranda deck ideas nailed down.
Traditional Pressure Treated Timber Decking
Defying the numerous array of modern composite options, pressure treated timber remains the most popular choice by far with a good ¾ of new decks finished in this material. Economy will play a part in this favouritism with softwood timber boards costing significantly less than composite, although many will choose this natural material unpersuaded by plastic composite – just as they might prefer a real-wood lounge floor over wood effect laminate. Timber decking can simply be oiled to a natural finish or stained/painted in a wide colour range of anti-slip decking stains, allowing you to change colour ideas over time (an advantage not possible with composite).
Typically these boards will be made from slow grown European Pine that is pressure treated to resist rot and fungal decay for up to 15 years. Look for a premium version, 28mm thick rather than 20mm, responsibly sourced and FSC certified. Although commonly grooved, these boards can be found in a smooth finish giving a more elegant hardwood look.
Traditional Hardwood and Tropical Wood Decking
Most typically using Red Cedar, expect a hardwood deck to cost several times more than softwood timber. Upmarket and beautiful, usually smooth finished without those decking grooves, other popular wood choices include Garapa, Iroko, Siberian Larch, Ipe, Yellow Balau and Mandioqueira. Both Red Cedar and Siberian Larch give a characterful knotty finish while the others above keep a more uniform grained appearance. Hardwood decking is rated highly durable with a natural resistance to rot and decay and will often be sold as requiring no preservative treatment. That said, periodic treatment will add further protection and help keep its colour.
For time served deck purists Red Cedar will be the obvious choice for quality glass veranda decking. Simply requiring an annual jet washing and then a fresh coat of finish every few years, when first laid we'd advise a clear water repellent wood preservative then on subsequent treatments a semi-transparent tinted stain, maintaining the wood's natural colour. If you don't apply a stain the cedar will eventually weather to a soft silver grey.
Wood Fibre Composite Decking
Composite decking has fast grown in popularity with numerous manufacturers appearing in the market. Original 'Composite' was composed of wood fibers and recycled plastic, producing a material which one can appreciate is part natural while being extremely weather resistant. The appeal of using composite for your glass veranda or garden glass room is that it is maintenance free, it will never warp, split, splinter or rot. Expect quality composite decking to cost similar to hardwood but with the "fit and forget it" benefit of never requiring treatment.
Manufacturers such as Trex, with their Transcend range, produce composite boards with highly realistic deep grained textures faithfully mimicking the rich colour blends of hardwood. Trex decking boards are solid, not hollow section, they are well constructed and available in square edge design, for traditional surface screw fixing, or a grooved-edge version fixing with hidden brackets for a 'screw-less' appearance. At Elegant we have used Trex Transcend ourselves for quality glass veranda decking and can highly recommend.
Of course nothing lasts forever and it is still early days with composite decking; only time will tell how well different manufacturers boards last under long term exposure to UV sunlight and just what degradation or colour fade might be seen. Selecting a quality brand that has invested in research seems prudent, and for instance Trex claim a high-performance protective shell that resists fading.
100% Plastic Composite Decking
Not all composite decking boards are wood composite. Some products are entirely made of plastics including polyurethane, polyethylene or polyvinyl chloride – with no wood fibres at all. If south facing, keep in mind that under the heat of the sun these boards can become very hot (especially below a glass veranda roof or inside a glass room) so that during heat waves you can require shoes. A key appeal of this material is that nothing can ever rot, not even any wood fibres.
Manufacturer's advice should be noted with some such deck boards requiring their support frame built with its bearers (the support joists) only 35mm apart, this due to the flexible nature of this deck board material. A short sample in your hands may not be enough to tell and you could be surprised at just how 'bendy' the full boards appear on delivery. Indeed, resurfacing an existing deck you could get 'spongy' results despite it previously feeling perfectly solid with traditional timber boards.
At Elegant we've installed polyurethane decking for our glass verandas and garden glass rooms and to stunning results. In particular we would draw attention to Millboard, a British manufacturer, with their unique 'Weathered Oak' range producing a highly realistic reclaimed floorboard style of deck. Millboard's Weathered Oak (as pictured above) is literally moulded from reclaimed timbers for a genuinely authentic look of rustic antiquity. Special headless screws bury invisibly into the surface of these pliant decking boards, completely hiding the fixings.
In Summary
We hope that this article helps your decisions for that new veranda deck. Our simplest advice… if you have the money to spare, if you typically favour old school traditions and the thought of plastic flooring just doesn't sit well with you, then look at hardwood – and get a carpenter craftsman doing justice to the material. If modernity is more your thing, if fully maintenance-free appeals and you don't mind a significant budget achieving it, then look at high end composite decking such as the brands mentioned above. Or, if you simply want a deck, something solid to walk on, something that will last for many years and still cost a fraction of composite to re-board anyway (assuming that you are still at the same property after a decade) then don't discount the humble timber option; still the No.1 popular choice and comfortable underfoot in hot weather, the economical timber option is fully paint stain-able for obliterating future scuffs or to entirely revamp its colour style over time.